Why Real Estate Investment Should Integrate Climate Intelligence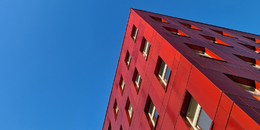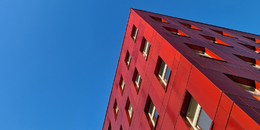 The UK property world is no stranger to the elements – environmental and economic. While organizations in the real estate sector have done well to bounce back from the unprecedented disruption caused by Covid-19, they are now facing increasing pressure – political, financial and social – to address the growing risks posed by climate change. . Last year alone, extreme weather events and other risks linked to global warming cost the global economy more than £260 billion. These losses will only accelerate as climate change intensifies. Real estate companies and other organizations that depend on fixed assets cannot afford any delay in taking action.
Companies that can harness climate intelligence (CI) – asset-level intelligence to manage climate risk – will have a significant advantage in responding to climate change. Companies equipped with CI will be able to understand and act on the risks and opportunities created by climate change at the individual asset level faster and more effectively than their competitors. As a McKinsey report concluded, "property owners and investors will need to improve their climate intelligence to understand the potential impact of revenue, operating costs, capital costs and cap rate on assets."
To learn more about integrating Climate Intelligence into your real estate business risk planning, download Cervest's free ebook.
Real Estate's Unique Vulnerabilities
The real estate sector is particularly sensitive to the physical risks posed by climate change. Physical risks include both extreme weather events like flooding and slower-onset risks like rising temperatures.
The sector's vulnerability stems from its dependence on large physical structures: office buildings, hotels, retail parks, etc. Climate causes a variety of problems for buildings, depending on their composition, location and layout. Taller structures, for example, are more susceptible to increased wind speeds, while open-plan complexes are more exposed to weather elements like driving rain. Both situations lead to increased wear, which inflates maintenance costs.
Buildings are also usually fixed – they cannot simply be moved from areas exposed to climate-related hazards. They are also relatively illiquid compared to other types of assets and tied to decades-long investment cycles. This makes property-related returns naturally vulnerable to long-term weather trends.
Finally, there is the issue of insurance. Growing awareness of the impacts of climate change is prompting providers to increase premiums for at-risk properties. There has been a surge in insurance companies issuing non-renewal notices and refusing to insure vulnerable assets. In 2021, 64% of economic losses caused by climate change were uninsured. Both cases add to the likelihood of a property becoming locked up.
Adapt to climate-related risks
So what can the UK property sector do to manage the risks posed by climate change? There are many ways for companies to adapt their properties and develop strategies to compensate for climate-related hazards. Assets subject to faster winds and heavier rainfall can be retrofitted with more durable materials. Properties located in areas prone to heat stress can be fitted with energy efficient air conditioning and green roofs. These upgrades have benefits, such as improving a building's EPC ratings, which increases its value.
This process of adjusting existing plans and systems to the realities of climate change is called adaptation. In a recent report, the Intergovernmental Panel on Climate Change (IPCC) said that adaptation "plays a key role in reducing exposure and vulnerability to climate change". To adapt in a way that is both effective and profitable, real estate companies must first understand the specific risks each of their assets face. Only then can they prioritize worthwhile measures.
The challenge is that historically it has been extremely difficult to look at climate-related risks in the context of individual assets. Climate datasets are large and complex, making them difficult to explore at a granular level. Additionally, as Cervest's 2021 Climate Disclosure Report revealed, many companies face a range of knowledge and technical barriers when trying to understand and assess their climate-related hazards. .
Step into climate intelligence
Thanks to advances in climate science and machine learning, granular asset-level analysis of climate-related risks is now possible. This capability is called Climate Intelligence and is revolutionizing the way organizations discover, quantify and act on climate risks and opportunities. In a report released earlier this year, leading analyst firm IDC called climate intelligence a "strategic priority" for organizations around the world and positioned CI as one of the top £17 trillion solutions. sterling in global economic losses that climate change could cause by 2050.
If you want to learn more about integrating climate intelligence into your real estate business, you can download Cervest's full ebook. Written by our team of climate scientists, this free resource explains the opportunities and risks facing the sector, how to become climate smart, and how to access personalized IC that enables more informed investments.
Download your free copy of the ebook here.
Author: Dr. Helen Beddow is the climate content and knowledge manager at Cervest, the climate technology company that strives to put climate at the heart of every decision.