Why choosing the wrong agent can cost you thousands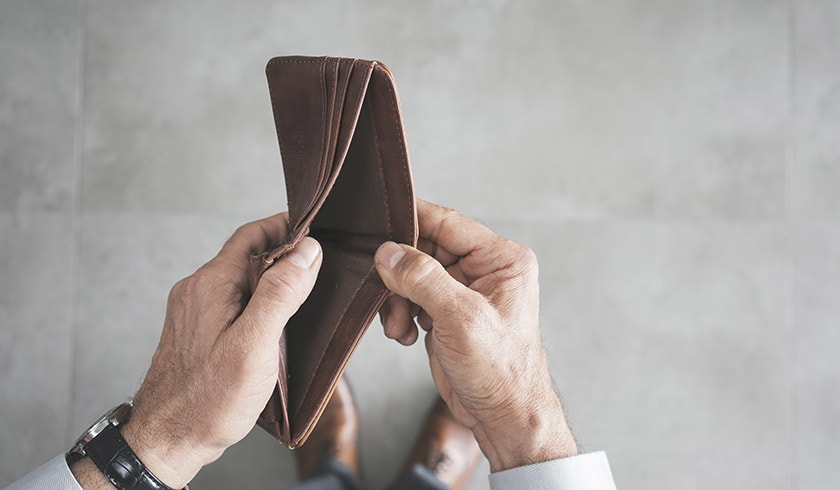 You could say that almost anyone can sell a property, and in fact many homeowners have chosen to give it a shot themselves and have probably achieved a decent result.
But, across Australia, many markets are now coming down from their COVID highs. Properties are taking longer to sell, auction rates are falling and prices are stabilizing. Add to that rising interest rates and the skyrocketing cost of living, and it's only natural that buyers are becoming more cautious. They don't waste money anymore, so choosing the right agent is paramount.
In my early days as an agent, I met a homeowner whose home had been on the market for several months, had seen several reductions in the asking price, and still hadn't sold.
I asked her why it didn't sell, and she told me she couldn't get the price she wanted.
I then asked her what kind of feedback, written and verbal, she had received from the current agent about where buyers saw value. She replied that there was none, but they had hammered her into lowering the price. She hadn't heard from the agent for three weeks.
Nor had the agent told him about other strategies for selling his property, such as no price marketing campaigns or auctions.
His contract with the first agent had expired; she was tired of trying to sell and was hesitant to give me a hand, but i asked if she had the offer she was hoping for, would she take it? The answer was yes, and I listed his property.
I reviewed previous marketing materials and realized the agent did an average job with photos and marketing. I pitched the property with a full campaign including new photos and sold it in the first week. The home owner sold above the advertised price and I got great job satisfaction. There is a big difference between a good agent and an ordinary one.
How to find a good agent?
Don't get distracted by the bells and whistles
Online auctions, video presentations, Zoom negotiations and electronic document signing have become the norm. Many also have glossy magazines or e-magazines to showcase properties. They can also place your property on the internet, and if you pay for it, you can have the best billing.
But, just about any agent can do it, so don't get distracted by shiny things. And while you should ask how they are going to market your property, you should also ask what they are going to do to get you the best price. There is a difference.
Look at the quality of their marketing, look at the photos they have used for other properties. If it's badly lit photos from an iPhone, find another agent. Read their marketing pitches, does it inspire or motivate you to look at the home they're selling, or is it just two boring paragraphs?
Then ask them what type of pricing strategy they recommend for your home and why.
In for money
There are a number of Toyota advertisements that promote their service offering with the slogan, "You wouldn't use any old handyman, would you?" It's the same with real estate agents, but that's where a lot of people get caught up in the price thinking, "Agents are all the same, I'll take the cheapest." This is common when markets tighten and prices fall. After all, you want as much money as possible from the sale in your pocket.
But skimping on fees can cause the price to drop when selling. So ask the agent what you get for your money. The thing to focus on is service, and be specific:
How often will they contact you? During a boom, it's not necessary to report weekly, but now that the market is changing, your agent should be prepared to contact you regularly, either in person, via Zoom or on the phone, to talk about the progress of the sale .
What feedback will they give you? Your calls or meetings should be about things like interest in the property online, how many people have been to the house, and feedback on price and presentation.
Do they have a strategy if the property does not sell within a certain time frame? Lowering the price should not be the automatic response. Comments may suggest you need to work on the presentation or market it differently.
Don't believe everything you read
Ignore those review websites, the ones that tell you who the best agent in your area is. In many cases, they only feature agents who pay to be on the website.
Instead, talk to people you know who have bought and sold and ask who they recommend. Pay special attention if they were buyers and said the agents squeezed every last dollar out of them, that's the person you want to sell your home to.
Check agent websites and testimonials, but don't take their word for it. If you think you've found an agent, ask if you can talk to some of their clients for feedback. As we just came out of a boom, don't just talk to recent customers; try talking to people who have used this agent during a tougher market.
You can also check the websites of local real estate institutes. If the agent is a member, search for them and they'll tell you how many sales they've made in the last year in your area. This will give you an idea of ​​how active they are.
How hard are they trying to win your business?
Pay attention to how the agent treats you when you meet them. I know of a top agent who showed up for an appraisal and told the seller he almost canceled because he was too busy. If he can't be bothered to get your business, how hard will he go to sell your house?
He had also not done his research on the property and had quoted a price well below its value. Needless to say, the seller did not accompany it. They chose the agent who came to the meeting with a well-researched price guide backed by comparable sales, presentation tips, and marketing strategies. He got them a good price and pressed the buyer for the top dollar.
Selling your home is a big decision; take your time, do your research and get the price you deserve.
Ryan Thompson is a performance coach and auctioneer.
RELATED TERMS
Immovable
Real estate is a type of real property that refers to any land and its permanent improvement or accompanying structures, whether natural or man-made.
Immovable
Real estate is a type of real property that refers to any land and its permanent improvement or accompanying structures, whether natural or man-made.