What's in store for the UK property market in 2022?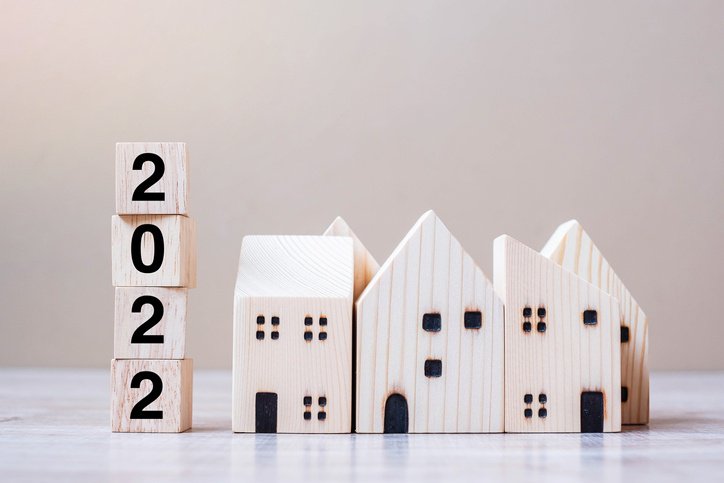 This guest post was written by Andy Foote, President of Joseph Mews.
The UK property market has been on an upward trajectory for almost 10 years. With constant price increases and competitive rents, will this growth continue in 2022? While the pandemic has put downward pressure on the UK economy, property has remained one of the most resilient markets so far.
But as we continue to 'live with Covid', Joseph Mews, a UK's leading property investment companydiscusses what's in store for the UK property market in the months ahead.
Promising forecasts
After two years filled with challenges, 2022 has arrived with a multitude of possibilities. With record property prices and competitive rents, the return to a "pre-Covid" economy had the potential to catalyze a sharp correction in the UK property market.
However, as the second quarter approaches, the real estate market continues to strengthen. Following reports of another 0.5% price increase in February, the positive forecast for 2022 is starting to materialize. Not only does this provide more opportunities for long-term capital growth, but it also makes higher rents more achievable for investors.
According to the latest reports from JLL, UK house prices are on track to rise by 4.5% in 2022 alone, offering a glimpse of what is yet to come. By 2026, property values ​​across the country could increase by up to 19%, further underscoring the resilience of the market as well as its potential as a long-term investment asset.
Not only are UK property prices expected to continue on an upward trajectory, but the rental market is also forecasting a similar performance. Average rents reach almost £1,000 per calendar month and, over the next five years, this market could grow by an additional 12%. With both short- and long-term returns on the horizon, it's safe to say that the momentum of the past two years is far from over.
Supply and demand
Driving these promising forecasts is demand. Over the past two years, a wave of demand has pushed the market to new heights, fueled by a major shortage of goods.
As transactions peaked at 1.4 million in 2021, the supply of goods hit an all-time low. the UK property market is still experiencing the wider effects of this undersupply, despite the gradual increase in the flow of new properties.
In January, the real estate market recorded one of its first increases in supply in the last 12 months at +5%. However, compared to its five-year average, demand for properties has increased by 70% over the same period, highlighting the disparities in the market.
Regardless of apparent increases in supply, continued demand for goods will strengthen the broader market in the years to come. As a result, this will continue to push prices on an upward trajectory for the foreseeable future.
Positive economic growth
As we have seen over the past two years, the UK economy generally has a minimal impact on property market performance. That said, the health of the economy tends to influence the decisions of buyers and investors.
Generally speaking, if interest rates are low, there is more incentive to spend – or invest – money than to save it. With historically low interest rates, this is something we have seen in recent years. As more and more buyers and investors have taken advantage of the opportunity to make their money grow in real estate, this has only supported real estate prices.
The UK economy has officially returned to "pre-pandemic" levels, leading to several changes. While we are currently experiencing a rise in the cost of living and interest rates, the economic forecast for 2022 remains positive. According to JLL, GDP growth will reach 3.5%, which will further strengthen buyer sentiment for the year.
As we continue to live with covid and the return to pre-pandemic life, there are still concerns about a rapid market correction for UK property. That said, the market as a whole continues to strengthen, driven in large part by competitive rents and promising price growth. With buyer sentiment still positive, 2022 should be another bumper year for the UK property market, making it a prime investment opportunity.
About the Author
Andy Foote is the chairman of Joseph Mews – a leading UK property investment company. Combining deep expertise with an unrivaled track record, Joseph Mews is internationally recognized for its real estate services.