Tips for entering the property market amid rising house prices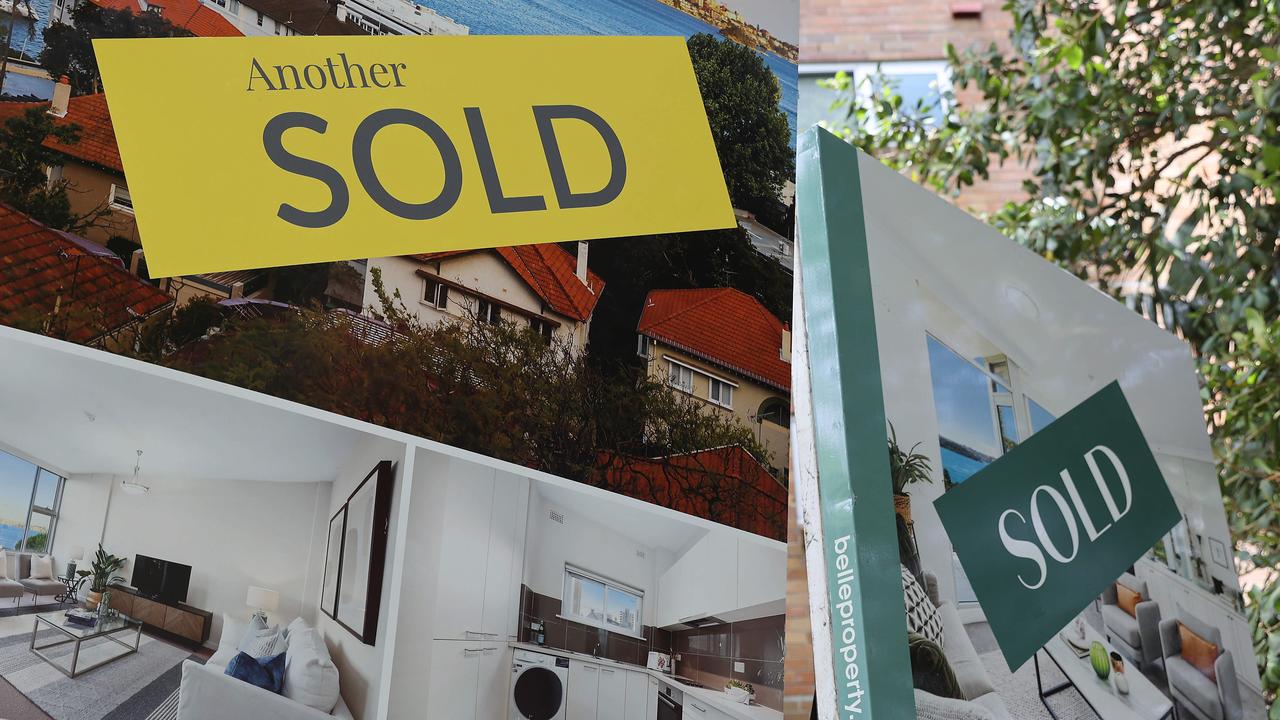 Since early buyers' prices are further away from the market, there's only one strategy left to buy – and they probably won't like it.
Property prices in Australia are at record highs.
CoreLogic Data showed that the value of Australian property rose by more than $1.1 trillion in just five months during the end of 2021, meaning it has never been more expensive for first-time home buyers enter the market.
CoreLogic also found that the Australian housing market grew 20.3% in the year to September 2021, which is the highest annual rate of appreciation since June 1989.
"Affordability is a growing challenge for many market segments, but particularly for first-time buyers," said Eliza Owen, research manager at CoreLogic.
But given the strength of the Australian property market and the steady growth in property values, the longer first-time buyers wait to enter the property market, the more difficult it will be.
There's no doubt that it takes a lot of effort to get there, but anything is possible if you have the right approach.
Here, I unpack the key things you can do to make your first real estate purchase faster and easier.
Be clear on your target
Because your property deposit is likely to be a large number which requires you to do a bit of work to collect, this can seem almost impossible. Having the laser focus on exactly the amount you need will give you a significant advantage, giving you a clear goal to aim for and a timeline to achieve.
There are many ways to buy your property. You can spend (and borrow) at different levels, buy as a home or investment, take advantage of homeownership concessions, or use a family guarantee. The different options all have a different impact on your money, both today and after your purchase.
Having a solid plan before you get started is key to getting it right. Making the best real estate move for you really comes down to what's most important to you.
Do you really want to own the property you live in or is that less of a concern? Can you afford the type of property you would like to live in? Do you currently have cheap rent? And what are the things you want to do with your life, your career, and your income in the years to come?
If you want to plan a smart real estate purchase, you need to ask yourself not only if the property you are looking to buy will be a good investment, but also how it will fit into your situation and the life you want to live.
Understand if using a family warranty might work for you
This option isn't the one that will work for everyone, but using a home warranty can help you get into the real estate market without needing to save a down payment. If you think this option might be possible for you, do your research and get some good advice, then incorporate it into your real estate plan.
Your savings plan and payment schedule
I get that budgets are boring, but knowing how much you want to spend and how much you have left for your savings and home fund is essential to making your real estate purchase a reality.
Having a good budget doesn't have to mean making huge sacrifices or counting every dollar you earn and spend. It simply means that you have found your ideal combination of priorities between your daily expenses and your savings for your investments.
Once you have set your spending and saving priorities and have a clear goal of buying a property, you can combine the two to establish a timeline for building up your real estate deposit and entering the market. .
This will give you a huge motivational boost, as you can see that what you want to do is achievable – and set clear expectations for when you're going to get there.
If after drawing your timeline it doesn't quite happen in the time frame you want, don't be discouraged – it's completely natural and it just means you have a little more work to do. Go back to your spending and saving plan and see what you can change to change your timelines.
Pro tip: Don't fall into the trap of thinking that you can only increase your savings by reducing your expenses. Think about what you can do to increase your income, whether it's improving your skills, getting a promotion or a raise, or starting a side business.
Stepping stones to your dream home
Understand that there may be stepping stones to your dream home. Trying to save cash for the deposit on your dream home as property values ​​rise can be like chasing a rainbow.
Entering the real estate market with a "stepping stone" property can help you gain a foothold in the real estate market and mean that you have at least one property behind you. That way, if the market goes up, your springboard property will go up with it, meaning you're at least keeping up with the growth.
Then you can focus on building up your other savings and investments to add to the property you already own, bringing you closer to the ultimate goal of buying your dream home.
The envelope
Buying your first home is a big step and one of the toughest financial undertakings most Australians will ever take. It can seem nearly impossible, and as a result, it's easy to fall into the trap of burying your head in the sand, putting it off until a tomorrow that never seems to come.
But it won't happen on its own. You have to dedicate time, focus and work to get there. Follow the steps above to make your plan concrete, realistic and achievable – this way you'll get a boost of motivation and more confidence to follow the path to get there.
Ben Nash is an expert finance commentator, podcaster, financial advisor and founder of Rotate Wealthand author of Amazon's best-selling book'Get Unstuck: Your guide to creating a life not limited by money'.
Ben has just launched a series of free online financial education events to help you get ahead financially. You can reserve your spot here.
Disclaimer: The information in this article is general in nature and does not take into account your personal goals, financial situation or needs. Therefore, you should determine whether the information is appropriate for your situation before acting on it and, if necessary, seek the advice of a financial professional.