The logistics real estate market remains resilient, according to JLL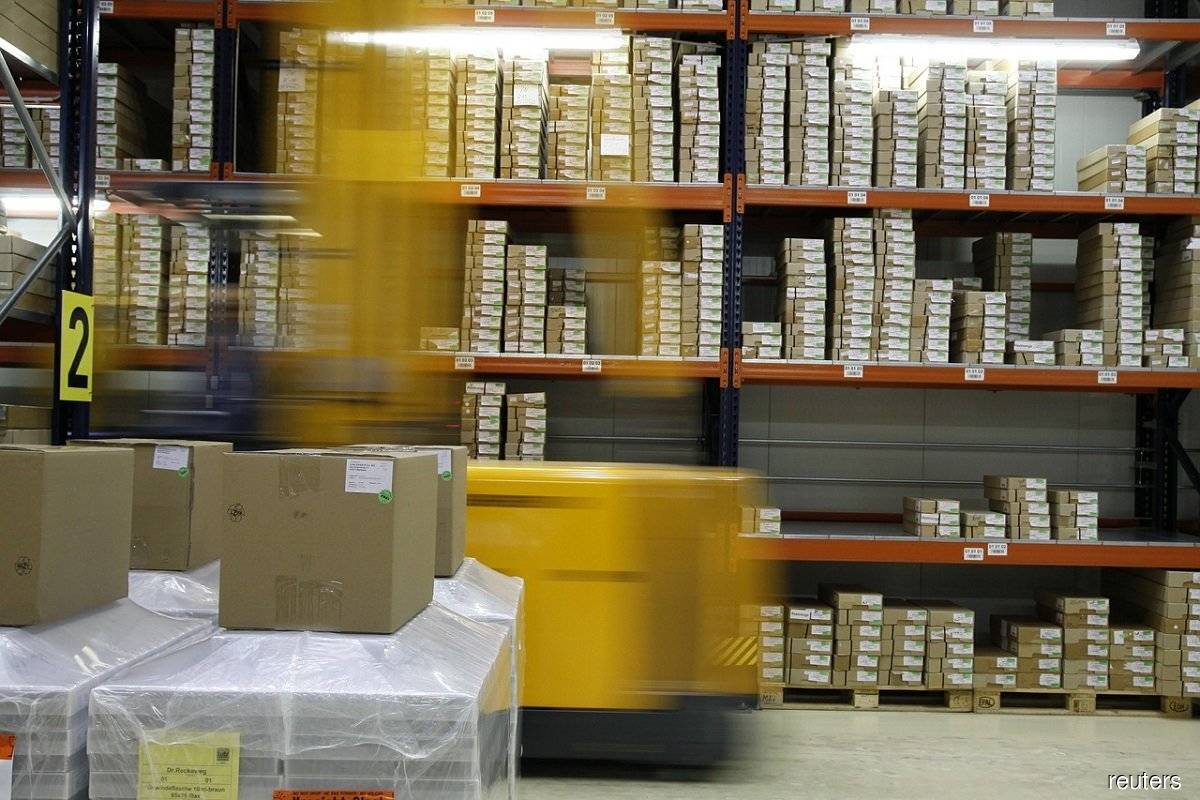 PETALING JAYA (April 26): The rapidly growing e-commerce sector will continue to drive market demand for logistics properties in Malaysia and other Asia-Pacific countries, according to JLL Property Services (M) Sdn Bhd.
During JLL's Q1 2022 Real Estate Market Outlook Webinar, Tuesday, April 26, on "What's Next in APAC and Malaysia's Logistics Sector?" Eva Soo, Researcher and Consultant of JLL, shared that despite the increased supply of industrial and warehouse properties that is expected to enter the market from 2023, the overall property occupancy rate and rental outlook remains promising.
"There are more planned supplies coming in the near future, which include certain types of speculative products…Looking at the current situation, 49% of the total core logistics warehouse occupants are third-party logistics players , followed by manufacturing and FMCG (Fast Moving Consumer Goods).Currently, the share of e-commerce is only 6%.However, we expect the share to increase significantly very soon.The sector will help absorb the upcoming offer.
"In terms of rent, it has been steadily increasing for the past two years. Going forward, with the aggressive expansion of 3PL (third party logistics player) and e-commerce industry, it is very likely that the rent will continue to rise," Soo explained during his presentation.
Tom Woolhouse, JLL Asia Pacific Head of Logistics and Industry, agreed with Soo on the positive outlook for the e-commerce logistics market in Malaysia as well as other APAC countries, adding that the contribution of APAC e-commerce sales currently accounts for 65% of total global e-commerce sales.
"The contribution [of APAC e-commerce sales] now accounts for more than half of total worldwide sales. We estimate that the size of the e-commerce market could be doubled within five years. With this, it is very important to have more quality logistics spaces in the region to support market growth," said Woolhouse.
He also highlighted six key elements of building a scalable smart warehouse, namely automation and robotics, advanced monitoring systems, warehouse management systems, vision technologies, comprehensive network connectivity and durability.
Representing the government, Masri Idris, Senior Deputy Director of the Malaysian Investment Development Authority (MIDA), said Malaysia was well prepared for the rapidly growing logistics and e-commerce sector.
Under Malaysia's 12th Plan (2021-2025), Malaysia aims to increase cargo volume by 10% and aims to be one of the top 10 countries in the world's container port rankings. The government also plans to be among the top 30 countries in the World Bank's logistics performance list.
"To do this, we address the challenges of policy planning, coordination and implementation so that the role of different authorities can be clearly defined while strengthening enforcement. At the same time, a centralized database for the transport and logistics sector will be established. It will include a detailed layered map and statistics related to roads, railways, aviation and maritime services," Masri noted.
Meanwhile, during the panel discussion, moderated by JLL's Chief Growth Officer, Christophe Vicic, JLL's Country Manager, YY Lau, shared her concerns about the Kuala Lumpur office market, particularly the old existing office buildings.
"Although there is a new offer [of office] in the next few years and current occupancy is not yet back to pre-pandemic levels, owners of older buildings need to reposition or repurpose your building to be competitive enough in the tough market. The future office trend is no longer designed just for work, but a place for discussion and active collaboration.
"While location is still very important, we have found that employers are now looking more when looking for an office. They want a place that can attract talent, that could provide a good working experience. work and a fun environment, so they can stay," Lau said.