Sydney city center defies vacancy rate trend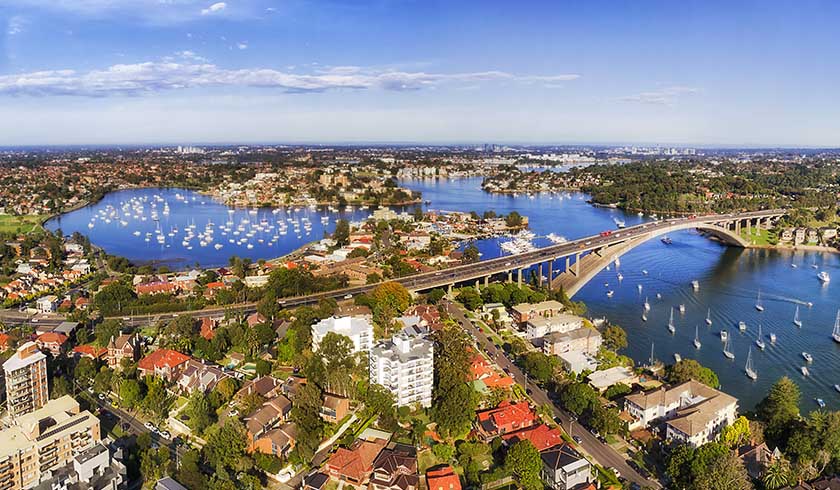 According to the October 2021 vacancy rate survey conducted by the Real Estate Institute of NSW (REINSW), the vacancy rate in Sydney fell from 0.1% for the month to 3% overall.
Looking at specific areas, in Sydney's mid-crown suburbs vacancy rates fell to 3.1% for the month (-0.8% in total) and in the Outer Crowns it fell to 1.8% for the month (-0.4% in total).
In comparison, the vacancy rate in the inner ring rose from 0.2% to 3.9%, which is now at its highest level since June 2021.
REINSW CEO Tim McKibbin explained the results of the investigation, noting that many real estate agents are now reporting "That the residential rental market in the suburbs of the city center suffers from the lack of international students".
He said: "It will be interesting to see the impact of opening international borders in the new year, as we hope to see university students return for the start of a year of face-to-face learning. .
Vacancy rates are still exceptionally low in many parts of NSW, such as Wollongong, where vacancy rates have fallen to 1% (-1%), with the exception of Newcastle, where the rate has fallen to 1% (-1%). vacancy rose to 1.8% (+ 0.3%).
Mr McKibbin further added to the list of areas where vacancy rates fell in September 2021: Albury, Murrumbidgee, New England, Riverina, South Coast and South East.
The availability of rental housing in Coffs Harbor was unchanged in October, as it increased moderately in the Central Coast, Midwest, North Mid Coast and Northern Rivers regions.
The CEO of REINSW pointed out that the Orana region was particularly noteworthy, having the highest vacancy rate among the regions, with 0.7% vacancy for the month which dropped to 2%.
He acknowledged that the impact of rising vaccination rates and further easing of restrictions "is only beginning to trickle down to the residential rental market."
"It's about 'watching this space' for the next few months – and we'll watch with great interest."
RELATED TERMS
Rental property
Rental property refers to houses or apartments used as housing for tenants.