Soft auction clearance rates offer relief to homebuyers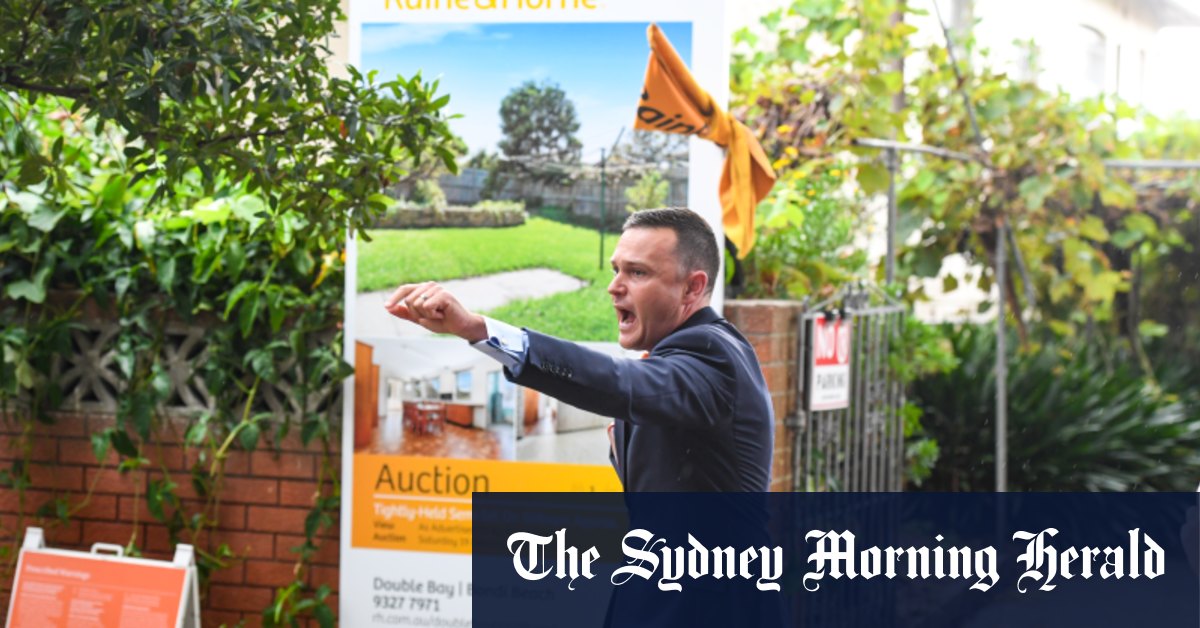 "For the owners, it was a long-term investment property for which they paid $870,000 in
2009," Mr. Pilcher said.
"For the buyers it was all about the view and their plan is to put another level on the house as it is one of the highest points in the area."
In Winston Hills, a young couple put out a $500 final offer to buy a four-bedroom brick home at 24 Lloyd George Avenue for $1,756,500.
"We had eight registered bidders, and it exceeded expectations," said Jena Chahine, of Asset Estate Agents. "That's an incredible selling price in what I can start to see as a slowing market."
"Buyers know the market has softened, so agents need to step up now…they need to work a little harder."
In Melbourne, a historic Northcote mansion that had fallen into the hands of squatters sold under the hammer for $3.217 million, or $300,000 more than the reserve.
Sales agent Sam Rigopoulos, of Jellis Craig Northcote, said 26 Helen Street had been United Church property for almost 40 years before squatters moved in and growing dilapidation forced them to sell it.
Four bidders attended the auction, Mr Rigopoulos said, in which a local family battled a promoter to the bitter end.
"They ended up outbidding the developers and everyone on the street loved it," he said. "Land ownership [797 square metres] is quite large for where it is and it kind of lends itself to subdivision.
"The owners are going to do a major renovation and extension."
Loading
Mr Rigopoulos said the market was stronger than expected as eight of their 10 properties sold under the hammer.
"Four of them were worth between $3 million and $4 million, and they all sold very well," he said. "It was uneven among other things, but with bonuses [homes] there is so much demand.
A three-bedroom house at 10 Elm Grove, Balaclava, was also sold in Melbourne which fetched $1,653,000 – above the reserve of $1,580,000.
Two bidders competed for the house before it was sold to a couple expecting their first baby.
Josh Stirling, of McGrath St Kilda, said the sellers had owned the house for 10 years and were absolutely delighted with the sale.
"We started to see a shift in the market, but we still got as good as the peak," Mr Stirling said. "Good houses sell well."
In Brisbane, a quintessential six-bedroom Queenslander at 33 Upper Lancaster Road,
Ascot, secured the best sale across town on Saturday thanks to a $3.05 million bid by an interstate buyer.
The house – which has changed hands three times in less than four years – was previously sold for
$2.75 million in November 2020 and $1.225 million in June 2018.
Drew Davies of Place Estate Agents Ascot said the classic frontage and 810 square meter plot size in a prime Brisbane suburb made it a hot property for five registered bidders, and the lack of other homes for sale n only fueled the competition.
"Interstate buyer interest was at its peak in October and November, but that has changed now that they have time to come here," Davies said.
Across Brisbane, an immaculate five-bedroom home at 19 Havana Street,
Ashgrove, sold for $2,141,000 to a Canberra buyer after an action-packed auction in which the reserve was exceeded by $141,000.
"We were a little nervous because our returns were lower, way lower than the price we sold it for. In fact, $1.8 million was the highest number of comments…and we were like, 'Damn, let's- sell us that,'" said Brigette Righton, of Ray White Ashgrove.
Ms. Righton said of the nine registered bidders, five competed on Saturday and the underbidder was also an interstate buyer.
"Last year we had so much interest from interstate buyers, but I'm noticing more interest from local buyers in general right now," she said.