Residential ownership rates increase by 5% in April-June in 8 cities, according to the report. Know why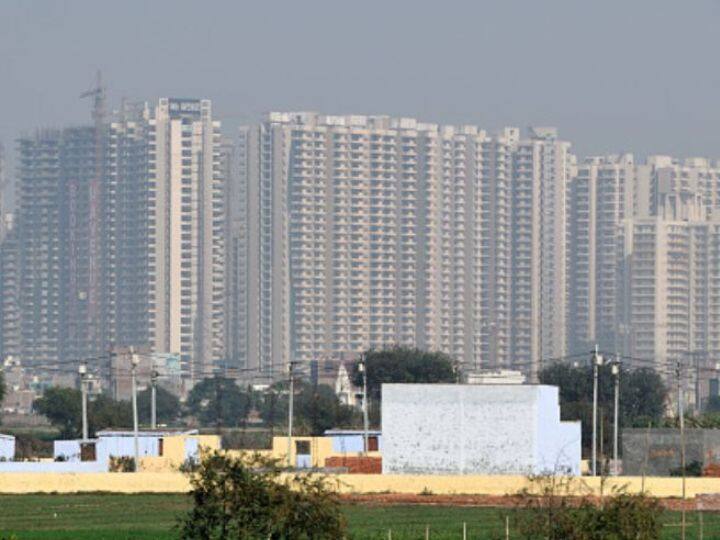 According to a recent report, residential property prices in eight major cities of India in the April to June quarter recorded an average annual increase of 5%, driven by the recovery in demand for housing and the rising construction costs. Supreme real estate body Credai, real estate consultant Colliers India and data analytics firm Liases Foras released the '2022 Housing Price Tracker Report' for eight major cities including Delhi-NCR, the Mumbai Metropolitan Region (MMR), Chennai, Kolkata, Bangalore, Hyderabad, Pune and Ahmedabad.
"During the second quarter (April-June) 2022, house prices in India exceeded pre-pandemic levels, indicating robust demand and supply well aligned with demand," the report notes, according to the PTI news agency.
ALSO READ: Apple lays off 100 contract recruiters to limit hiring and spending: report (abplive.com)
Check Rising Prices in Major Indian Cities
Delhi-NCR: Delhi and the NCR saw the maximum rise in house prices at 10%. House prices in the Delhi-NCR property market witnessed the highest annual increase of 10% at Rs 7,434 per square foot. In Delhi-NCR, the report says the golf course road at Gurugram saw the highest year-on-year price increase of 21%, followed by Noida Expressway.
Ahmedabad: It saw a 9% increase year-on-year (yoy) to Rs 5,927 per square foot in the April-June quarter of this calendar year, according to the data. Bengaluru witnessed a price appreciation of 4% to Rs 7,848 per square foot, while house prices in Chennai increased by 1% to Rs 7,129 per square foot.
"Housing prices in Ahmedabad are at a 3-year high," the report said, adding that Gandhinagar suburb saw the highest year-on-year increase at 13%.
Hyderabad: Property rates in Hyderabad stood at Rs 9,218 per square foot in April-June, up 8% from the year-ago period. Residential property prices in Kolkata also increased by 8% to Rs 6,362 per square foot.
RMM: Among cities, MMR's costliest property market saw a 1% increase in house prices to Rs 19,677 per square foot. In the MMR market, the western suburbs (beyond Dahisar) saw the highest price increase at 12% year-on-year.
Pune: Prices in Pune rose 5% to Rs 7,681 per square foot in the June quarter.
Chenai: Prices in central Chennai saw the biggest drop of around 13% year-on-year, while western Poonamallee saw the biggest rise of 13%.
Kolkata: Southwest Kolkata and Howrah saw the highest price increase with a 13% rise.
Kothrud and Baner in the Pune market recorded the maximum increase in house prices at around 9-10%, according to the report.
Also note that the prices mentioned are based on carpet area.
Will prices rise to follow an upward trend?
Pankaj Kapoor, managing director of Liases Foras, said in the report that prices would remain "limited". "With discounted EMI programs, we are seeing early signs that developers are absorbing the impact of rising interest rates. Sales volumes should improve as we see new and growing supply with festive offerings," Kapoor informed.
While Credai's National Chairman, Harsh Vardhan Patodia, said prices have risen due to higher prices for key building materials as well as labor wages, in addition to some strong fundamentals.
He said there could be a marginal impact on demand due to a rise in interest rates on home loans, but sales would continue to grow from September.
The upcoming festive season could keep market sentiment high, leading to increased sales despite rising interest rates, said Ramesh Nair, managing director of Colliers India.
"House prices haven't risen much over the past decade. Builders are operating on a very low margin. With prices for key building materials rising, property developers have no choice but to pass the burden on to the customers. However, large and credible players are experiencing better demand than others, so they dominate the market," said Pankaj Pal, Executive Director of AIPL Group.