Perth's 2022 home growth outpaces eastern counterparts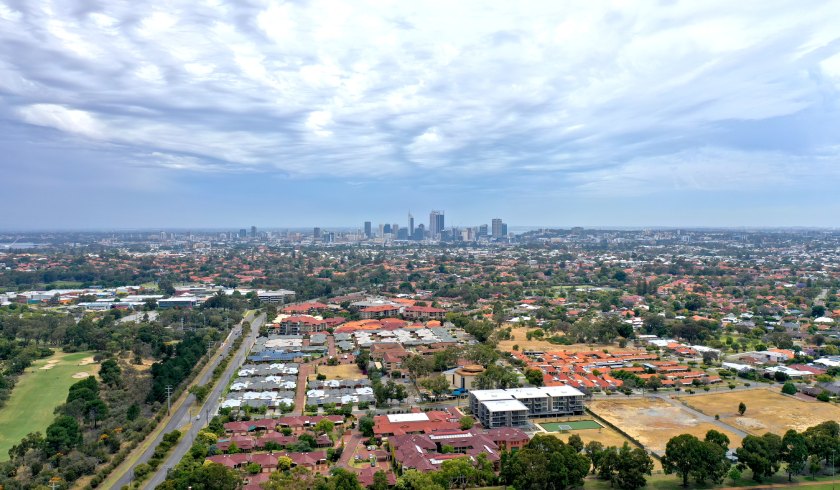 CoreLogic's latest Home Value Index highlighted that PerthPerth, TAS Perth, WA property values ​​increased by 0.6% in May and by 3.6% in total since the beginning of the year.
Real Estate Institute of Western Australia (REIWA) chairman Damian Collins said May's growth, which saw record price growth in 64 Perth suburbs, is representative of the city's strong start to 2022.
"May was another solid month of growth for the Perth property market, which is an encouraging sign that the recent cash rate increase has not stifled demand," Mr Collins said.
"Based on what we have seen so far this year, Perth is on track to achieve the 10% growth forecast by REIWA by the end of the year."
Despite last month's price growth, which pushed the city's median selling price to $525,000, Collins was quick to assure that it would not hamper its affordability.
"Price growth is widespread in Perth, with REIWA agents from Mandurah to Joondalup reporting strong market conditions. Despite the fact [that] prices are rising, Perth continues to have the most affordable median sale price of any capital city in the country," he said.
North Perth saw a 4.5% increase in its median sale price in May, followed by Wembley Downs (2.7%) and Langford (2.6%) as the three highest growing suburbs from the city.
Inventory levels also rose 6% in May, with 8,519 properties listed for sale in May. However, Mr Collins notes that this remains well below the levels required for a balanced market.
"We saw a noticeable increase in listings for sale in May, which is nice," he said, "but inventory levels remain well below the 12,000 to 13,000 figure we expect to see. see in a balanced market".
He also said that with the median time on market remaining firm at 13 days, Perth continues to be a seller's market.
"Properties continue to sell quickly. Perth is firmly in the seller's market and buyers need to ensure they act quickly and present their best offers first to avoid missing out," Mr Collins said.
The considerable growth seen across Perth to start 2022 and in particular during May comes as CoreLogic reported the first drop in national house prices in almost a year and a half last month, the drop being driven by the performance of Canberra, Sydney and Melbourne especially.