Perfect storm leaves regional tenants dry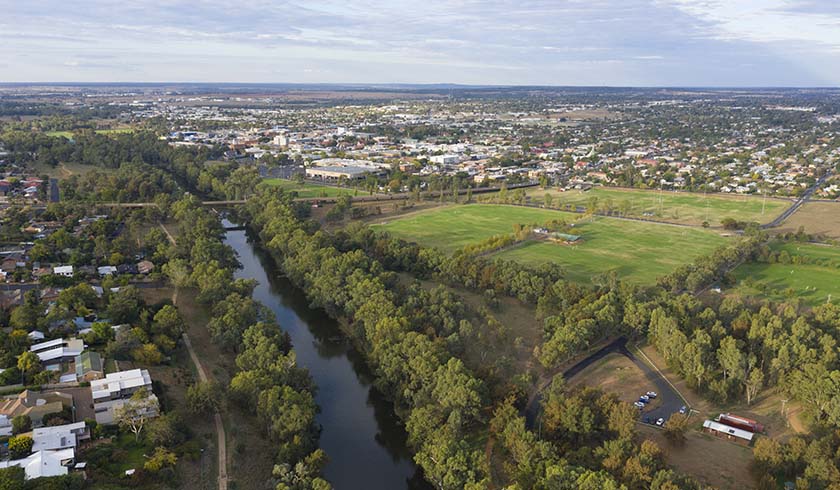 A new analysis by Everybody's Home, the national campaign for real housing solutions, has identified the five areas that will be hardest hit by the state's rental crisis. These five regions all have vacancy rates below 1%, while rents have increased by 10 to 20%.
The five regions where tenants are feeling the financial pressure of rising interest rates are:
Broken Hill and Dubbo:

With only 64 of 15,246 rental properties available for new tenants, these mid-west locations are really feeling the pressure of the rental crisis, with vacancy rates at 0.42%. Rents have undergone an annual increase of 14.5% to now stand at $390.

The Murray region:

In the downstate, vacancy rates currently sit at 0.43%, with 108 rentals available out of a total of 25,282 properties. Rents in this area are currently $365, having experienced an annual growth of 11.4%.
The Riverina region:

A slightly higher vacancy rate of 0.44% in this region compared to the previous two, thanks to 143 of the 32,573 eligible properties currently available to tenants. Weekly rents, currently $379, have increased due to annual growth of 16.5%.
Wollongong:

This south coast location, previously

reported as one of the main regional sites Australia-wide where millennials moved

, has a vacancy rate of just over half a percent (0.55%). There are 407 rentals available across 32,573 properties, with the median asking rent being $548, thanks to 18% annual growth.

Tamworth:

Tenants at Australia's country music house are asking for $358 in weekly rent, a figure that's rising 9.9% a year. Conditions are tight in this regional city, with 178 of the 32,573 rental properties available for rent, leaving vacancy rates currently at 0.58%.
Kate Colvin, spokeswoman for Everybody's Home, said many landlords would seek to recoup the price of rising interest by passing the cost on to their tenants.
"Tenants are going through a very difficult time as landlords capitalize on historically low vacancy rates to pass on rising interest rates to their tenants," she said.
Ms Colvin admitted that a decade of inaction under the former Federal Government had created a "perfect storm" that left many Australians with limited options unable to afford properties in their local communities.
"We need to start planning now for more social and affordable housing. A decline in housing starts is predicted for next year, and this is a great opportunity for the government to step in and take over the industry," she said.
Concluding that "the bitter fruit of a decade of housing neglect is with us now and is being unfairly imposed on low-income tenants. This problem will only get worse if we do not act.