Owner's guide: Should you manage your rental property yourself?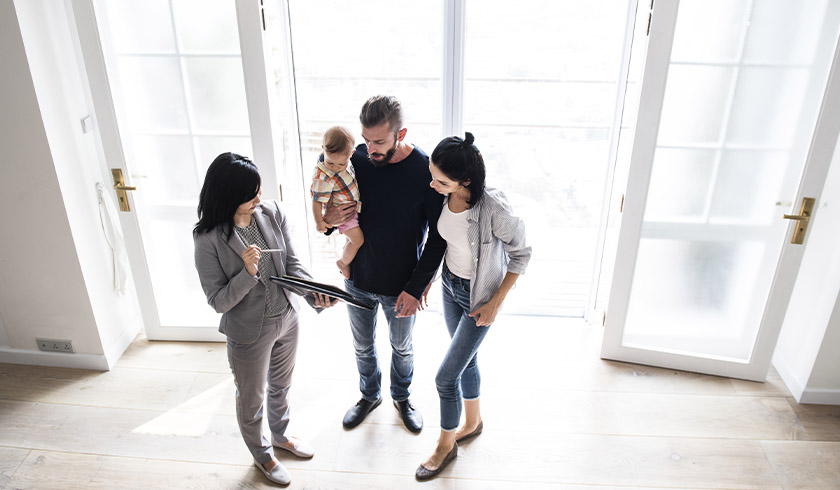 So, you have purchased your first apartment building and are now looking to rent it out.
Of course, we recognize that a considerable amount of consideration, to research, and the planning (not to mention thousands of dollars) has gone into this decision so far. But at this point, real estate investors are faced with another major choice: hire a property manager or take care of the rental property themselves?
New landlords who assume that managing rental property is mostly about collecting rent are unfortunately facing a rude awakening.
Any seasoned real estate investor will tell you that being a landlord is one thing, but managing rental property is a whole other ballgame.
When investing in rental property, there are many tasks that need to be done on a regular basis if you want long-term success. In addition to taking care of rental payments, managing a rental property involves placing advertisements, solving maintenance issues, screening potential tenants, showing properties and more.
However, not all of this work needs to be done by you. There are many professional property management companies that can handle most of the above list and more. However, hiring a good manager may not be a perfect solution either.
So should you manage yourself or hire a property management agency? While there is no "one size fits all" solution, there are key questions a real estate investor should consider before making a decision.
Costs
One of the main reasons a landlord may choose to manage their rental property themselves is to save money.
Usually, property managers charge for services as a commission of your weekly rent plus goods and services tax (GST). However, it is difficult to get an idea of ​​how much you can expect to pay or the average cost of property management, as various factors can influence the amount you are charged, such as location and type of property. , etc. .
According to comparison site Finder, landlords can expect to pay a commission of between 7 and 10 percent of the weekly rent plus GST. However, the agencies surveyed reported commissions as low as 4% in some areas and as high as 15% in others.
So, if you manage your own property, you can save on property management fees. For some owners, the extra cash flow can be invested in other assets or can be used instead to increase the rental yield of the property.
For one thing, it's important to keep in mind that property management fees are tax deductible and must be claimed to reduce your taxable income.
Additionally, the cost of hiring a good property manager is usually outweighed by the value they add to your business operations. After all, an experienced and highly qualified professional manager knows how to minimize operational expenses.
Plus, some of them often have partnerships with local vendors and merchants, which means you're more likely to get discounts.
When we talk about costs, it's not just a question of money. It's no secret that managing a property can be a time-consuming and stressful endeavor. And for some landlords, the peace of mind and time off of hiring a full-time property manager can be invaluable.
Knowledge of the real estate sector
Of course, people aren't born with natural owner skills. But if you choose to manage your property, you must be prepared to invest the time necessary to learn how to be a good owner.
This means you'll take the time to read landlord books, listen to real estate podcasts, talk with local landlords, and learn more about the real estate market by doing your research.
The more you learn about the inner workings of real estate investing, the easier it will be for you to grow it.
There will be setbacks at first, but self-management can help you become sharper and smarter in the rental business. As a result, it's easy for you to find the best ways to maximize your returns and grow your investment over time.
But while it's true that self-management gives you the opportunity to learn and gain experience, it also means that you'll experience your rental property.
If you haven't taken the time to learn how to be an effective owner and have only established poor practices, many mistakes can lead to massive losses or even closure.
On the other side of the coin, a good property manager will have the knowledge to get you started on the right foot. They have proven systems for different processes that can help make your rental property run better.
If you have a good property manager around, they're also likely to help you learn a thing or two about rental management.
Investment control
If you choose to manage your rental property, it means you have 100% control over everything, as you will be responsible for the day-to-day property management tasks.
From collecting rents, marketing your property, screening potential tenants, managing tenant issues, to maintaining and repairing the property, you will be at the center of these tasks.
On that note, the DIY setup is ideal for those who find motivation if they are more practical in their approach to their investments. After all, it's your money that's at stake, and chances are you're highly motivated to make things work and grow your investment.
But while the DIY setup gives you complete control over your investment, it's important to ask yourself if you're really ready for the professional obligations that come with being a property manager and if you're capable of keeping the business separate. emotions.
Remember, being a DIY homeowner means dealing with tough problems head-on and without a middleman to help you. Imagine the following scenarios and assess your potential responses/reactions:
Are you ready to evict a tenant?

How will you handle maintenance and repair requests?

How will you handle late rent payments?

Do you have the type of personality that can keep your relationship with your tenant professional?

If a tenant wishes to terminate their lease early, can you assert your legal rights as a landlord?

Can you deploy a full marketing campaign?

How will you handle legal disputes regarding rent payment, tenancy terms and bail claims?
Unfortunately, with these uncomfortable scenarios comes the management of rental properties. As a DIY homeowner, you need to be confident that you can do these things without getting emotionally involved in the situation.
For owners who think they are up to these challenges and are ready to roll up their sleeves and feel they can thrive under pressure, this can be a great opportunity to learn how to handle tough situations.
But if you're willing to step back, it may be best to hire a property manager to take care of these tasks for you.
Last word
There's no definitive answer as to whether you should hire a property manager to manage your rental property or whether you should go the do-it-yourself route.
While there are many investors who have managed their properties from day one and have had tremendous long-term success, there are also those who have found it more rewarding to employ a property manager to help them manage. their real estate investments. Ultimately, the decision will depend on your personal situation as well as your financial goals and objectives.
If you have decided to hire a property manager, we have what you need! Read our guide on how to choose the right property manager for you.
For those looking to up their property management game, learn how to better manage your properties with the latest market updates and investor tips by checking out Smart Property Investment's property management page.
Disclaimer: The information provided is general in nature and should not be considered financial advice. It should not be applied without the advice of a qualified professional who understands your particular situation.
Listen to our podcasts covering a variety of real estate market topics. You can also follow Smart Property Investment on social networks: Facebook, Twitter and LinkedIn.
RELATED TERMS
Investment property
Investment property refers to land, condominium unit or building purchased to earn a profit through rentals or capital appreciation.