House price growth slows down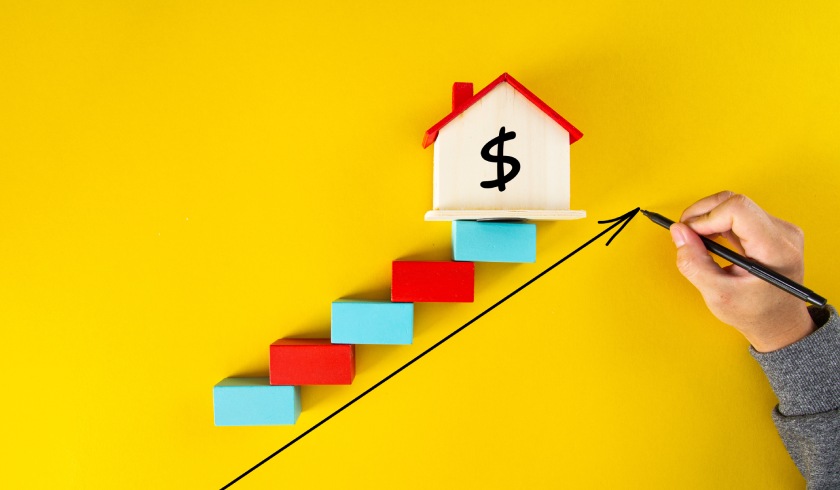 According to CoreLogic National Home Value Index (HVI), home values ​​rose 0.6% in February, its 17th consecutive gain. However, this is the weakest growth since October 2020, falling from 1.1% in January and from a cyclical high of 2.8% in March 2021.
CoreLogic's head of research, Tim Lawless, said every capital city and region in the "rest of the state" now shows a trend of slowing value growth, "albeit with significant diversity."
Among the capitals, Sydney and Melbourne experienced the most significant slowdown.
Sydney home values ​​fell 0.1% for the first time since September 2020, while Melbourne home values ​​were flat for the month (0%), not far off the mark December (-0.1%) and January (+0.2 percent).
For the rest of the capitals, the conditions are not as pronounced, with some places still seeing marginal growth.
"Conditions are improving less noticeably in smaller capitals, particularly Brisbane, Adelaide and Hobart, where house values ​​rose by more than 1% in February," Mr Lawless said.
Brisbane's and Adelaide's robust market conditions are highlighted by their strong quarterly growth rates, with the former's home values ​​rising 7.2% in the three months to February, while the housing value of the second increased by 6.4%.
By contrast, home values ​​in Melbourne have seen a slight increase of 0.2% over the past three months, while home values ​​in Sydney have increased by 0.8%.
CoreLogic reported that the trend for annual growth reversed in February, after the slowdown in the rise in home values ​​over the previous 11 months. From a peak annual growth rate of 22.4% in January, home values ​​fell to 20.6% the following month.
Like Brisbane and Adelaide, Lawless said regional markets had been fairly insulated from slowing growth, with five of the six regions in the rest of the state continuing to post monthly gains above 1.2%.
Additionally, home values ​​in the rest of the state combined have increased more than three times the rate of home values ​​in the capitals combined over the past three months, to 5.7% and 1, 8%, respectively.
Despite strong and sustained growth in home values ​​across the regions, Lawless noted a decline in growth values ​​of 6.4% in the December quarter and from a cyclical high of 6.6% in April. from last year.
"Regional real estate markets are not immune to the higher cost of debt as fixed-term mortgage rates rise. These markets are also increasingly affected by worsening affordability constraints, as housing prices consistently outpace incomes.
"However, demographic tailwinds, low inventory levels and continued demand for coastal housing options or tree change continue to support strong upward price pressures in regional housing markets," said said Mr. Lawless.
What could cause Australian property stocks to lose momentum?
"The slower growth conditions for Australian home values ​​go well beyond rising expectations for interest rate hikes later this year," Mr Lawless noted.
The head of research pointed to a number of factors that have contributed to the slowdown in growth seen since April 2021, such as rising fixed-term mortgage rates, the conclusion of fiscal support and housing affordability issues.
"With growing global uncertainty and the potential for weakening consumer sentiment amid tighter monetary policy, the downside risk in property markets has become more pronounced in recent months," Lawless explained.