Henry Butcher: The real estate market on the road to recovery in 2022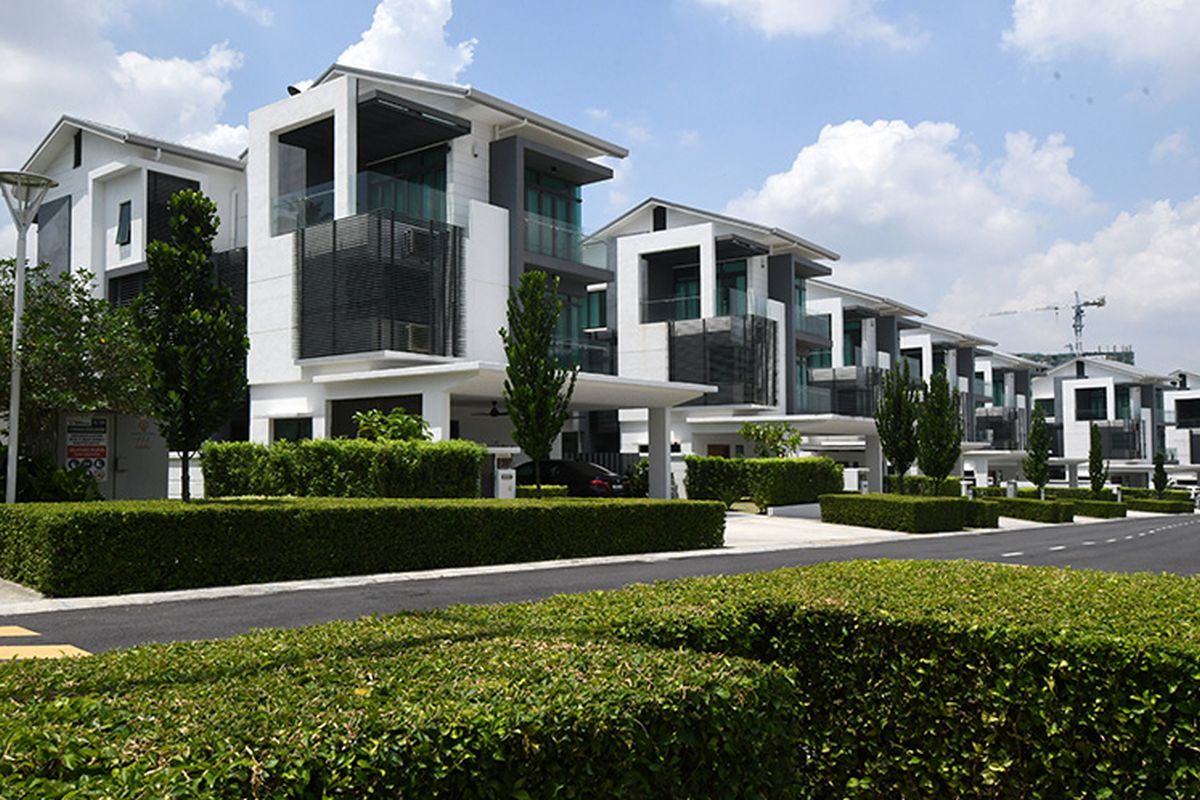 PETALING JAYA (January 27): The Malaysian property market will show stronger signs of recovery in 2022 as the Covid-19 pandemic appears to have been brought under control with the vaccination rate reaching over 79% and the reduction serious infections cases, according to the Chief Operating Officer of Henry Butcher Real Estate Sdn Bhd, Tang Chee Meng.
Presenting his annual review and outlook for the Malaysian property market in 2022 released on January 27, he said that almost all sectors of the economy have been opened up and people have adjusted to the new normal of adherence to SOPs. The uncertain and unstable political situation, with leadership changes in several state governments over the past few months, however, remains of concern until a clearer picture emerges after the 15th General Election (GE15).
In the residential segment, the report states that the Home Ownership Campaign (HOC) ended at the end of 2021 and there is no indication so far that it will be extended by the government. This may reduce buyer interest, especially in early 2022, as developers revamp their marketing sales packages to find the right mix to attract buyers.
"Adopting proptech apps and digital marketing programs will help developers better understand the needs of their buyers and develop closer relationships with them as well as reach overseas buyers. In addition, the new Malaysia My Second Home (MM2H) rules, with its raised income thresholds and fixed deposit amounts, may deter new applicants and reduce foreign interest in local properties.
The report says that the primary market is doing better than the secondary market due to the incentives provided by developers and the government under the HOC, but that could change given that the HOC has come to an end. Some banks are also refocusing on the secondary market as buyers are perceived to be financially better off and less likely to default.
"Developers have to accept lower profit margins as building material costs have risen and market conditions are not conducive to higher sales prices to offset higher costs. The current low interest rate environment has encouraged home buying activity, but there is a possibility of higher interest rates in 2022," he said.
Going forward, the report noted that landed residential properties, high-rise apartments in the affordable price range, small units and niche high-end projects in good locations will continue to be the main focus. . "There may be increased interest in the secondary market as some banks refocus on this market segment and there is a gap in new supply of higher priced homes in good locations."
Home designs will also evolve to respond to issues arising from the pandemic. "This includes a better planned and equipped study area to make working from home more comfortable, providing more electrical outlets and improved internet connectivity, including common areas, embracing various types of contactless technology, having lockers/ dedicated rooms for temporary storage of packages and electric vehicle charging stations/points," he said.
Office sector
For the office sector to recover, there must be a sustained recovery in the economy that can generate an increase in demand for office space or at least allow businesses to retain their current offices.
"The new hybrid style of home and office work that has been adopted by many large companies will reduce their office space requirements. Concerns over the oversupply of office space in the Klang Valley will also continue to weigh on the office market in 2022 and put downward pressure on occupancy and rental rates," says the report, adding that a number of large-scale office projects that are expected to be completed within one to two years will aggravate the oversupply situation.
Nevertheless, the report notes that the implementation of various economic stimulus programs to stimulate the recovery of the economy will help increase the demand for office space and stabilize occupancy and rental rates. The decline in demand for office space that has worsened during the recent pandemic could lead some developers to suspend or postpone their new office projects, ultimately easing the oversupply of office space, particularly in Kuala Lumpur.
Distribution sector
The prices of daily necessities and many consumer goods have increased since November 2021. The report indicates that various food and beverage (F&B) outlets have increased their prices, and this is expected to continue in the first half of 2022 The rising cost of living is affecting the purchasing power of Malaysian households.
Henry Butcher said shopping malls should invest more in digital infrastructure, including software, hardware and human resources, which will allow shoppers to easily purchase goods and services in multiple formats. At least seven new shopping centers and one shopping center extension with a total net area of ​​more than 4.7 million sq m are expected to open in the Klang Valley this year.
"Malls scheduled to open in 2022 will struggle to fill most of their opening retail lots. To attract permanent tenants, retail owners are required to lower rental rates and/or offer longer free periods. At the same time, they must seek temporary tenants to fill empty lots, especially in prime locations," the report said.
Since November last year, commercial traffic has returned to all major malls across the country, with large malls packed with shoppers and diners over the weekends. When interstate travel was permitted in mid-October 2021, retail businesses that relied on tourists received a good response from domestic tourists.
Businesses related to small-format groceries saw better sales during the confinement period. "Specialty snack stores such as Mix.com and fast food convenience stores such as Family Mart and CU Mart have become tenants of many popular malls. Fixed price stores have also become popular due to affordable retail products and have now become mini tenants of many malls across the country," he said.
Industrial sector
The industrial market will continue to be driven by the e-commerce sector which has generated demand for distribution centers, warehouses and logistics facilities, which are strategically located near densely populated areas and served by good highway network to enable rapid point-to-point. point of delivery to consumers. Henry Butcher said movement control orders had created a huge demand for online shopping, especially for groceries and food, and there was also increased interest in setting up checkpoints. data.
"Malaysia's 12th plan launched in October last year will provide some focus and growth impetus to the industrial sector, and the country's progress in implementing the strategies developed for the fourth industrial revolution will bring positive spin-offs to the industrial property. sector."
In terms of positives in the segment, the report said almost all economic sectors were allowed to open up after the country entered phase 4 of the national stimulus plan. The economic slowdown caused by the pandemic appears to have bottomed out, as local and overseas market restrictions have been further eased.
The country's trade statistics showed that exports continued to increase month-on-month in 2021 and the trade balance remained positive, which will boost demand for industrial properties. The increase in the inflow of foreign direct investment, especially in the manufacturing sector in the first nine months of 2021, will hopefully result in increased demand for industrial space/property.
Hospitality and leisure sector
The high vaccination rates achieved by the government will improve overall confidence and boost domestic and international travel. Some hotels licensed as quarantine centers for overseas returnees or Covid-19 cases with mild symptoms had managed to fill empty rooms.
"With most of the population fully vaccinated and with proper SOPs in place, tourists will feel safer traveling locally. Airfares are currently higher than usual as airlines adjust to higher costs incurred in implementing Covid-19 protocols and SOPs. With the expected increase in passenger numbers over the coming year, airlines may be able to reduce costs and make air travel more accessible," the report said.
Malaysia Airports Bhd reported a recovery in passenger traffic from its airport network in the country to 2.3 million in November 2021, the first time it exceeded the 2 million mark since the pandemic began in April 2020. Domestic aircraft movements which reached 27,084 (43%) in November, compared to 18,966 recorded in October. This indicates that domestic tourism is on the road to recovery and bodes well for the hospitality industry," he concluded.