Could the real estate market fall by 15% by the end of 2023?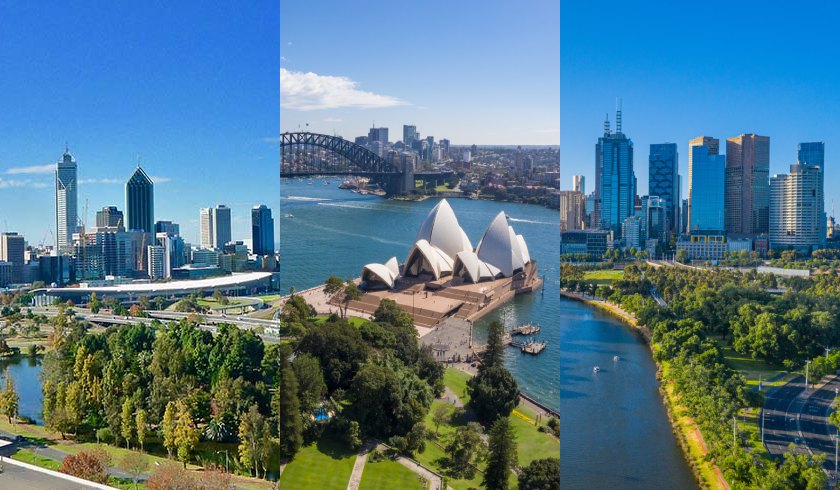 The forecast comes from PropTrack Real Estate Market Outlook July 2022 report — a semi-annual analysis of the residential real estate market, which also comes with an outlook for the coming year.
According to Cameron Kusher, director of economic research at PropTrack and author of the report, forecasts of lower house prices over the next six to 18 months are due to earlier than expected rate hikes – and expectations that the Reserve Bank of Australia (RBA) will take further steps before the end of this year.
"While there were already signs of a slowdown in the rate of price growth earlier this year, we did not expect interest rates to rise until early 2023.
"By the end of this year, we expect the cash rate to increase between 2.5% and 3%, with some further increases in early 2023," he predicted.
"Going forward, we expect rates to remain unchanged with the possibility that they will be reduced in late 2023 or early 2024."
According to Kusher, while price growth was already showing signs of slowing pre-rate hikes, decisions to raise rates back-to-back have not only slowed price growth to date – but have already led to some declines, prices of national real estate having fallen by -0.5 percent. hundred already since their March 2022 peak.
"Prices have already fallen below their recent highs in Sydney (-1.5%), Melbourne (-1.8%), Brisbane (-0.1%), Darwin (-0.6%) and Canberra (-0.5%). ), while the growth rate continues to slow elsewhere," the director pointed out.
"The recent price spike, coupled with reduced borrowing capacity as interest rates rise, is expected to see price declines widen and then accelerate further in 2023, with the most expensive cities set to register the biggest price drops."
PropTrack now forecasts prices to drop -2% to -5% nationwide by the end of 2022, while further declines of -7% to -10% are expected by the end of 2023 .
From Mr Kusher's perspective, these are Australia's most expensive cities – Sydney and Melbourne — which should lead the decline.
It predicts prices will fall between -3% and -6% in each city by the end of this year, and a further -9% to -12% over the 12 months of 2023.
While Brisbane will potentially see small gains in 2022 (from 2% to -1%), prices are expected to fall between -6% and -9% by the end of next year.
Hobart (-1% to -4%), Canberra (-3% to -6%) and Darwin (0% to -3%) are likely to see relatively small declines for the remainder of this year.
It's a trend that is set to continue into a new calendar year, with Hobart and Canberra set to see declines of -7% to -10% through 2023, while Darwin is set to see declines of -4% to – 7%.
Surrounding the capitals, Adelaide and PerthPerth, TAS Perth, WA could reverse the downward trend, with Kusher revealing that cities can expect 2-5% growth before the end of this year.
It's a different story for 2023, when Perth could still see growth, with prices growing by -2% to 1%, while Adelaide is expected to see a decline of -3% to -6%.
Wide-ranging forecasts for a softer real estate market will also hit regions, according to Kusher, who noted that "demand for regional properties is also expected to slow."
"Given that prices have seen stronger growth in these areas than in the capitals, we expect prices to decline in these markets as well," he said.
Despite the slowdown in growth that PropTrack expects to ring true over the next 18 months, Kusher noted the "exceptional pace" of growth seen in house prices nationwide. since the start of the pandemic in February 2020.
Highlighting the 34% growth seen in domestic markets since then, the research director reminded Australians that "even with a -15% decline by the end of next year, house prices will be still far superior to those before the pandemic". levels".