China's real estate market will remain sluggish despite sales promotions, says CRIC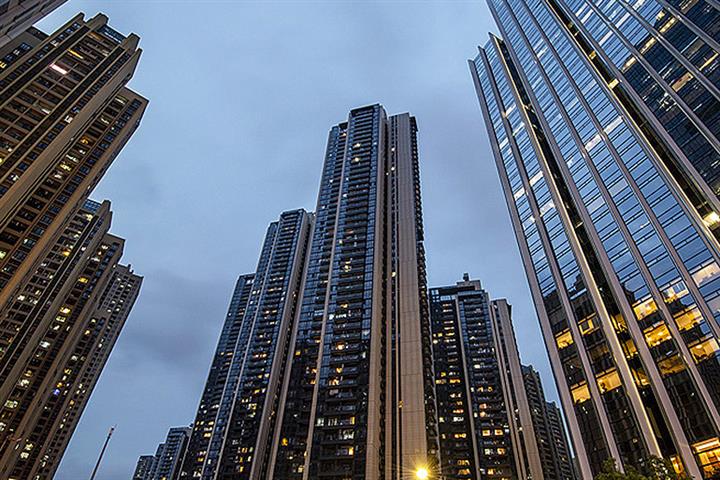 (Yicai Global) Sept. 7 – Price cuts, the predicted remedy for China's plummeting property sales, are slowly biting in as the housing market is expected to remain cold this month and next, according to industry data.
According to industry data, few real estate developers in China have achieved revenue increases amid sales promotions this year.
Price declines are expected to continue into September and October, a traditional peak season. Sources from China Overseas Land & Investment, which successfully reversed the downward trend, said the company's marketing department will likely continue on the same path as at this time last year and offer buyers discounts and add-ons such as free appliances.
However, the results can be meager. The real estate market in September is hardly optimistic, according to the real estate institute CRIC China. There may not be a peak season for a third consecutive year, he added.
Some regions are doing better than others. Transactions in Beijing and Hefei are expected to rebound significantly, and those in Chongqing and Qingdao are expected to bottom out and start rising, according to CRIC. However, most third- and fourth-tier cities are expected to continue to feel the pinch, and price wars could escalate in some cities.
According to the China Index Academy, four of the country's top 20 housing companies by revenue cut prices by more than 10 percent in the first half. The biggest discount provider is Jinke Smart Services Group with its discount of nearly 22%. Country Garden Holdings is second with a reduction of almost 15%, followed by Greenland Holdings and Greentown China Holdings.
But sales have always remained sluggish. The country's top 100 housing companies posted a 31% drop in sales in August from a year ago, and the sum was virtually unchanged from July, according to CRIC data. From January to August, sales fell 48% year over year.
There are outliers. For example, Gemdale, which raised prices in the first half, increased its scale of area under contract by 14% in August from a year earlier to one million square meters. Meanwhile, sales jumped 12% to 21.2 billion CNY (3.1 billion USD).
An insider at the Shenzhen-based property management company told Yicai Global that Gemdale could still consider flexible pricing strategies to increase its revenue.
Besides Gemdale, sales at seven other property developers, including Poly Developments and Holdings Group and China Overseas Land & Investment, rebounded last month, according to CRIC. China Jinmao Holdings Group was the leader in this regard, with sales jumping 57%.
Editors: Tang Shihua, Emmi Laine, Xiao Yi