Can foreigners buy commercial property in Australia?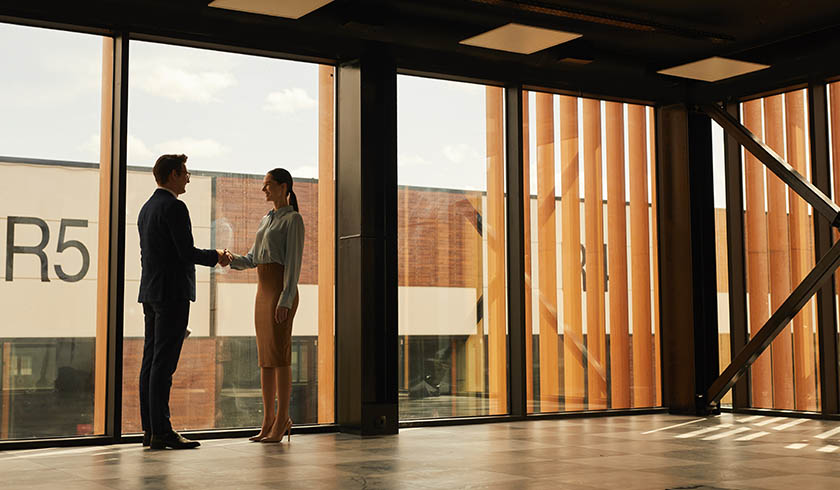 Foreigners generally come to Australia for its kangaroos and koalas, its majestic landscapes or to taste the famous prawns on barbie. But for foreign investors, the Land Down Under is also an attractive investment location due to the strong performance of its housing market.
But it's not just residential properties that are attracting foreign property buyers – commercial properties have also attracted the interest of savvy overseas property investors. Over the past few years, demand from overseas investors for commercial properties in Australia has risen sharply, as evidenced by their growing share of transaction values.
According to the 2019 annual report of the Foreign Investment Review Board (FIRB), total investment in commercial and residential real estate by foreign buyers reached $87.8 billion. Commercial real estate accounted for $73 billion, while residential real estate accounted for the remaining $14.8 billion.
So if you're a non-resident, how can you get in on the action?
In this article, we will look at how foreigners can invest in Australian commercial property markets, the application process and the costs involved.
Can foreigners buy commercial property in Australia?
Foreigners can buy residential and commercial investment properties in Australia. However, investing in Australia also means overseas buyers must follow Australian government rules.
While foreign investors are welcome to buy commercial real estate in the country, there are rules and regulations that must be followed before they can buy.
By law, foreigners or persons designated as non-residents may need to apply to the FIRB for approval to purchase the desired investment property. These rules are in place to ensure that all foreign investment stimulates housing supply, creates new jobs and supports the country's economy.
The main types of commercial properties that foreign investors can buy are vacant and developed.
When reviewing your application, the FIRB will consider four aspects: the type and value of the property, whether you are a private investor or government official, and whether you are from a free trade (FTA). We will discuss these aspects in more detail.
The type and value of the property you are considering buying
The FIRB establishes certain "monetary thresholds" that determine whether you must notify the governing body of your proposed acquisition. The value threshold varies whether you are buying vacant commercial land, serviced commercial land, serviced commercial land, sensitive or non-sensitive, and agribusiness, to name a few.
For example, for so-called "developed commercial land" or non-vacant land, you will only need to seek FIRB approval if the value of the purchase is $252 million or more.
Meanwhile, the threshold differs for those identified as "sensitive developed commercial land". Commercial properties involved in any of the activities considered sensitive to Australia's national interests will need to seek FIRB approval for their proposed purchase if the acquisition value is $55 million or more.
For vacant commercial land, government approval is required regardless of the value of the land. This is why the monetary threshold for all investors is $0.
As with any investment, be sure to do your due diligence beforehand. For more information on the different property types and their respective thresholds, read FIRB's guide notes.
FTA partner countries
Foreign investors from countries that currently have Free Trade Agreements (FTAs) with Australia benefit from higher monetary thresholds of up to $1,154 million when purchasing commercial property.
Australia's FTA partner countries are Canada, Chile, China, Japan, Mexico, New Zealand, Singapore, South Korea and the United States.
Private investors from other countries have a lower threshold and must seek FIRB approval for properties valued up to $260 million.
We recommend that you visit the FIRB website where you can find a detailed table showing the different thresholds for each property type for FTA partners.
represent a government
If you are an investor representing foreign government agencies, you will need to seek FIRB approval regardless of the value of the property. So, the threshold starts from $0.
What are the exemptions?
If you are an Australian citizen living overseas, the foreign investment rules are unlikely to apply to you, with a number of other groups also being exempt.
Other foreign investors who do not require FIRB approval include Australian citizens, New Zealand citizens, Australian permanent visa holders,
What is the FIRB application process?
Foreign investors must first seek approval of their purchase from the FIRB before entering into any transaction, signing an unconditional contract or receiving the rights to purchase the desired property.
The good news is that the application process is relatively straightforward. Here is the process for applying for FIRB approval:
Step 1: Go to the firb.gov.au website and click on "Apply Now through the FIRB Application Portal"
2nd step: Fill in the form provided with all the necessary personal information, passports and visa details.
Step 3: Provide information about the property you wish to purchase.
Step 4: Sign the form and submit the application paying the appropriate fees. The fees depend on the cost and the type of property you are interested in.
Step 5: Wait for the decision on your application.
If you already have your eyes set on a commercial property, it is advisable to complete this form as soon as possible. Indeed, applications can take up to 40 days before hearing the final decision. A legal period of 30 days is allocated for the request to be approved or refused and an additional 10 days are granted for notification.
What are the penalties for non-compliance?
There are serious penalties waiting for foreign investors who buy a commercial property without asking for approval or those who do not pay the accompanying fee for the application. Failure to comply with the regulations set out by the FIRB means you risk a hefty fine or a sentence of up to three years in an Australian prison.
Things to consider before investing in the Australian property market as a foreigner
If you are a foreigner looking to buy property in Australia, it is important to remember that what makes a good property may differ from country to country.
In Australia, the factors that hold the greatest value include location, demand, condition of the property, proximity to amenities and foot traffic, and its potential for capital gains.
For example, location is arguably the number one priority for Australian investors, with proximity to a CBD or lifestyle centers certainly appealing to a wide range of people. Meanwhile, an investment property's proximity to amenities like shopping, restaurants, schools, hospitals, and public transportation are also great assets.
It is also important to note that economic and social trends, as well as geopolitical factors, can also impact the movement of commercial property markets in Australia.
You do not know where to start ? You can start your journey by reading our article on the top 10 things to consider before buying a commercial property.
In the meantime, if you're looking for a premier source for the latest property market reports, information, news and helpful tips and strategies from Australian property market experts, visit Smart Property Investment's News section. Yesou can also get a profile of each Australian state and territory suburb also available through our Suburban search tool.