Busselton and Broome lead WA regional price growth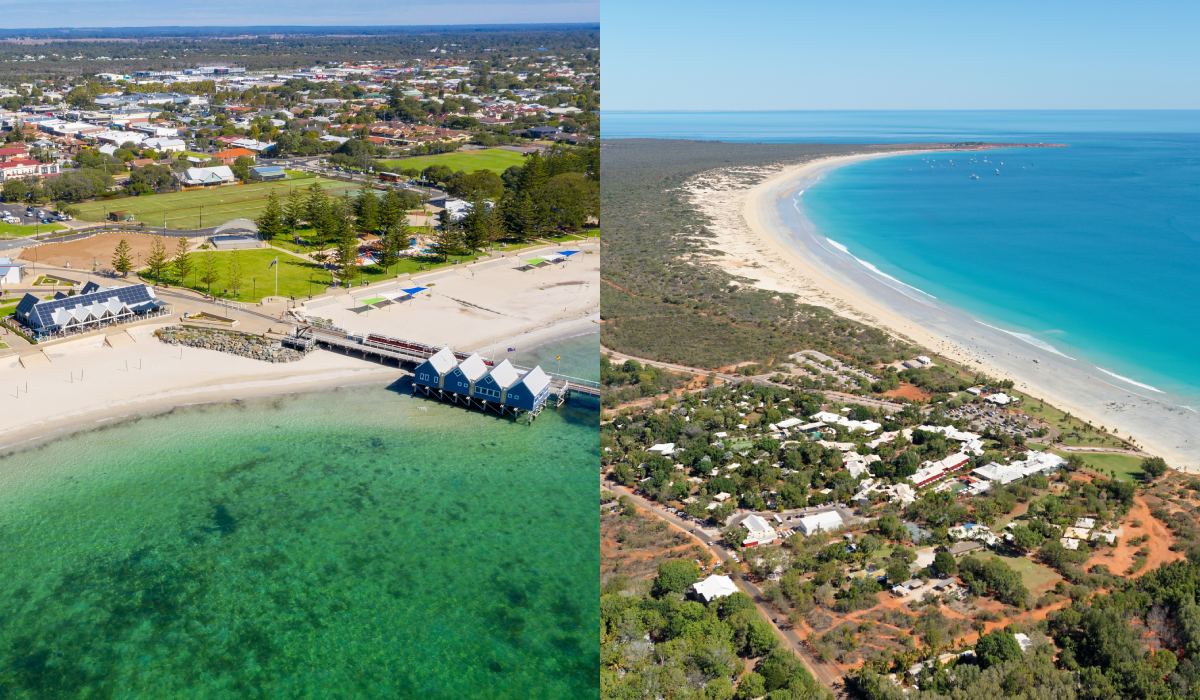 REIWA Vice President Joe White said while the state's regional markets generally "tracked well," Broome and Busselton emerged as the best performers during the period.
Broome saw the biggest price increases in the last quarter among regional centers, recording a 4.7% increase in the median home sale price to $649,000.
The holiday hotspot's impressive growth figures follow a strong March quarter performance. In the first three months of the year, Broome saw a 5.5% quarterly gain in the median home sale price to $580,000.
'The local market in Broome is strong and demand for property is high with many people moving to the regional center for a dramatic change,' Mr White said.
However, Broome's rental market is not equipped to cope with the increase in demand. The disastrous rental vacancy rate in the regional center – which stood at 0% in March, according to REIWA – appears to be encouraging potential tenants to buy instead of scouring the market for an available rental listing.
This trend, Mr. White noted, is driving up real estate prices in the region. "The rental market in Broome is also very tight, which is drawing more people into the property market and putting upward pressure on prices," the REIWA leader said.
Busselton was the second best performing region for the June quarter, posting a 4.5% increase in its median sale price, which currently stands at $610,000.
According to Mr White, the popular coastal town is attracting a new wave of home buyers looking for a lifestyle change.
"In Busselton, a key driver of population growth are families who seek a regional sense of community without having to sacrifice amenities, due to the range of schools, sports clubs, local hospitals and housing options. affordable housing in the area," he said.
He added that easy airport access and direct flights to Melbourne have become one of Busselton's greatest assets for interstate investors and buyers.
"There is also the first in, first out (FIFO) factor, with three companies now flying workers directly from Busselton Margaret River Airport. This makes life a lot easier for FIFO workers and their families in the South West," Mr White said.
While Broome and Busselton stood out, data from REIWA showed that a total of eight regional centers saw median home sale price growth in the June quarter.
Other notable moves in the quarter were Esperance (up 2.6% to $400,000), Karratha (up 1.5% to $527,750) and Port Hedland (up 1.1% at $465,000).
Port Hedland the biggest winner in terms of annual earnings
Notably, the nine regional centers recorded growth in the median selling price of homes on an annual basis.
Port Hedland took the top spot, posting 28.2% year-over-year growth, bringing the median sale price of his home to $465,000.
Broome (up 18%), Busselton (16.9%) and Geraldton (up 15.4%) are other regional centers that have seen double-digit annual growth in median home selling price.
"The WA region benefited from the strength of the state's economy, job market and population growth, with solid market conditions prevailing throughout the June quarter of 2022," said Mr. White.
Premier Mark McGowan recently credited the state's affordable housing environment as one of the main reasons why there was a record level of interstate migration to Western Australia between 2020 and 2021.
"What makes our state so attractive compared to others is that we have the highest average salary and the lowest average mortgage," he said.
The federal official's July 14 statement came after the latest ABS data showed Western Australia saw a record quarterly interstate migration influx in the final months of 2021, with more than 13,000 people moving west during the period.
Mr White said REIWA agreed with Mr McGowan that Western Australians were best placed in the country to manage the costs associated with rising interest rates.
"This, combined with the ongoing housing shortage, is why we expect buyer demand to remain high and prices in the WA area to continue to rise," Mr White concluded.