Australia's 20 suburbs are warming up this winter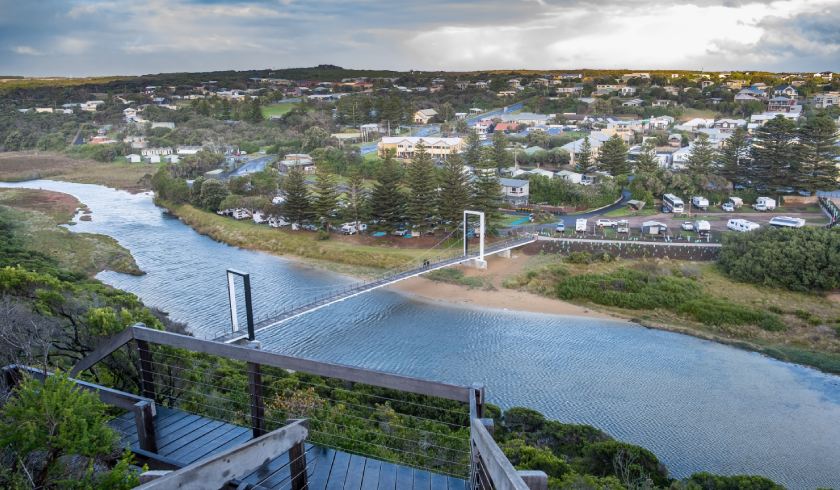 The report, which is developed using data from the three months leading up to April 2022, identified 20 Australian suburbs that are "heating up" despite inflationary pressures and rising interest rates inducing a cooling period for the Australian property market. .
In the report, Well Home Loans included the markets that show the strongest indication of falling inventory and days on the market, as well as an increase in the median asking price over the previous three months.
Of the 20 markets listed, nine are metropolitan areas, while the remaining 11 are regional areas. The list encompasses markets in seven states and territories and primarily includes housing markets, with the exception of three predominantly unit-based markets.
Glenunga, 14th ranked inner suburb of South East Adelaideand in the report, is listed as having the highest median asking price, $1.4 million, of any named housing market, while the median asking price of $320,000 in the Hobart suburb of Gagebrook is the lowest asking price among all ranked housing markets.
In terms of the markets for listed units, the median asking price of $691,200 for units in the southwestern Sydney suburb of SmithfieldSmithfield, NSW Smithfield, QLD Smithfield, SA is the highest median price of all unit markets. Additionally, Cranbourne North in Melbourne is the market with the lowest median unit price, at just $490,000.
Between January 2022 and April 2022, the period covered by the report's data, Brisbane's south-west suburb of Corinda saw the strongest growth in median asking price, at 17.9%.
Rylstone, in the NSW region of Lithgow, had the best results among the 20 reported suburbs in reducing the number of days on the market for houses: from 68 days on the market in January 2022 to 40 days in April – a decrease of 41.2% .
The report details Smithfield as the best performing suburb of the three unit markets listed in the report. The average days on market for a unit at Smithfield has decreased by 53.1%, from 96 days in January 2022 to 45 days in April. Additionally, the median unit price at Smithfield increased 8% from $640,000 to $691,200 over the same period.
Well Home Loans chief executive Scott Spencer said that although property markets nationwide had begun to cool, the report indicated the potential for investing in performing markets.
"Inventory levels and days on market fell in all 20 locations in the three months to April, often from already low levels, showing that buying conditions have become more difficult," did he declare.
"Sellers have taken notice, increasing their asking prices in all but two locations. This should translate into higher selling prices in the second half.
"Real estate is often reported in national terms, but it's actually very localized. Each suburb has its own supply and demand dynamics. This top 20 list shows where the balance between supply and demand has shifted to suppliers.
Here are the top 20 suburbs and their median asking price:
Campbells Creek, Vic, 3451, House, ($659,000)
Corinda, Qld, 4075, House, ($1,208,340)
Albion Park Rail, NSW, 2527, House, ($772,500)
Tuncurry, NSW, 2428, House, ($705,000)
Lithgow, NSW, 2790, House, ($429,000)
Albion Park, NSW, 2527, House, ($821,600)
Smithfield, NSW, 2164, Unit, ($691,200)
Greenwith, SA, 5125, House, ($545,000)
Rylstone, NSW, 2849, House, ($480,000)
Gagebrook, Heap, 7030, House, ($320,000)
Chidlow, WA, 6556, House, ($649,000)
Calderwood, NSW, 2527, House, ($949,000)
Enoggera, Qld, 4051, House, ($1,025,000)
Glenunga, SA, 5064, House, ($1,400,000)
North Cranbourne, Vic, 3977, Unit, ($490,000)
Wangi Wangi, New South Wales, 2267, House, ($897,600)
Golden Grove, SA, 5125, House, ($575,500)
Banks, ACT, 2906, House, ($779,100)
Woodrising, NSW, 2284, House, ($663,000)
Cranbourne East, Vic, 3977, Unit, ($504,720)