Australian rental prices: the real cause of the housing market crisis revealed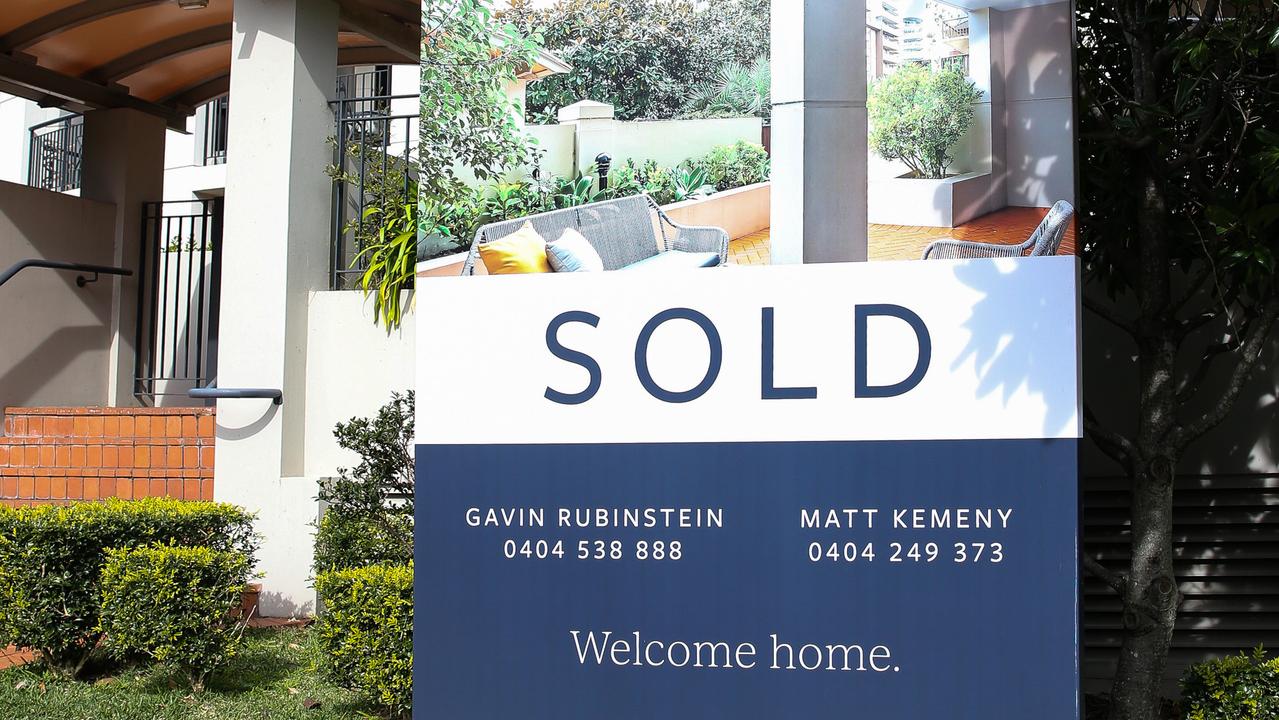 The cause of Australia's deepening rental crisis runs far deeper than the economic pressures behind rising interest rates and soaring inflation, a leading property expert has revealed.
Ray Ellis says the crisis will deepen without quick action by state governments on social housing and the "bureaucracy" of new construction.
Mr Ellis, former director of the Real Estate Institute of Australia and chief executive of First National Real Estate, warned that Australia did not have enough homes to meet the needs of its people, let alone the rising migration following the Covid pandemic.
He said state governments must urgently take responsibility for the immediate need for more social housing to take the pressure off the private sector.
"Between 1955 and 1964, state governments built about 140,000 public housing units. We never built that amount again," Mr Ellis told news.com.au.
"There have been government incentives for landlords to own and rent properties, and that has been the mainstay of all government policy.
"Social housing has become the responsibility of the private sector.
Significant delays on new developments largely hampered by 'bureaucracy' also meant that it took several years before construction could even begin.
"Over the past 25 years the delivery of new land to build more houses by more private developers has been very slow and very cumbersome," Mr Ellis said.
"It will take two years to go from concept to start of construction.
"It's just mired in bureaucracy by inaction or slow action."
Slow developments and underfunded, underfunded social housing have been major contributors to the crisis, alongside a change in attitude among landlords, Mr Ellis said.
He had observed landlords growing frustrated with new regulations weighing on tenants and the immense pressure to provide rent so low it would barely cover their costs.
"A landlord wants nothing more than a good tenant, so he will provide rent and services at a reasonable rate and comply with government legislation, but it is not his responsibility to reduce his rent below its source of income," he said.
Many landlords had completely turned away from servicing rental properties and as a result were offloading them, often to investors eager to make as much profit as possible by using them as "zombie houses" like Airbnbs.
"It's a real crisis. No matter where you are in Australia, there is no rental stock available," Mr Ellis said, adding that as "migration resumes, it will get even worse".
"Australia just isn't building enough houses for us to live in, let alone rent out."
Impact of "zombie houses" on the rental market
A zombie house is a property that is occupied only part of the time – such as a vacation home listed on Airbnb – that is not available for rent on a short or long term lease but which can generate income. big profits for the owner.
In any city, there are "hundreds, if not thousands" of zombie homes, especially in coastal areas, which are busy one or two days a week, Mr Ellis said.
"There are now too many in most cities in Australia."
The benefit for landlords – apart from the financial element – is not to make a long-term commitment to dealing with tenants, he added.
Zombie homes are prevalent, with last year's census revealing that during the lockdown and while Australia's borders were closed, there were over a million unoccupied properties.
While this is a win-win situation for landlords, tenants are suffering from skyrocketing costs and having to endure long queues of desperate potential tenants queuing to inspect properties. It has forced some to live in their car, motel or trailer – even couch surfing – to keep a roof over their heads.
"Investors are pitching their properties for Airbnb, but that's taking rental properties away from tenants and this lack of…properties available to rent is driving up demand and prices," money-raising expert Rebecca Pike told 7NEWS. .com.au.
PropTrack's latest rental report for the June quarter found that the number of tenants per property listed on realestate.com.au increased by 28% year-on-year in the capital cities, Sydney and Melbourne experiencing the greater increase.
The number of rental listings in Sydney has fallen by 21% over the past year. The largest declines in enrollment were recorded in Melbourne (-25.7%) and Brisbane (-24%).
Overall, the number of new listings on the market was 13.8% below the decade average in June.
Originally published as The real cause of Australia's severe rental crisis revealed