Australian real estate: The suburbs where the real estate market has fallen the most
Property values ​​have already fallen by $200,000 in some neighborhoods, according to new figures, as expensive inner-city suburbs dominate the wider market slow-down.
Higher income households tend to be more indebted relative to their income and may be more susceptible to rising interest ratesCoreLogic research found, although the broader real estate market is falling more slowly.
In Sydney, home values ​​in Beaconsfield, near Alexandria, fell 8.5% in the three months to April, dropping around $168,000 to a median of $1.808 million.
In Darlinghurst, home values ​​fell nearly $207,000 in three months, or 8.3%, to a median of $2.282 million, while Surry Hills lost 7.8% or $180,000 to a median of $2.131 million.
READ MORE: Homeowner devalues ​​her property by $30,000 after decorating incident
Declines were slightly more modest in Melbourne, where the biggest drop was in Park Orchards near Ringwood in the east of the city, bucking the trend in the city centre. Home values ​​there fell 7.1% or $155,000 in three months to a median value of $2.014 million.
Balaclava fell 5.1%, or $84,000, to a median of $1.562 million, while Port Melbourne fell 5%, or around $94,000, to a median of $1.778 million. dollars.
CoreLogic research director Tim Lawless said the top quartile — or the most expensive 25% of homes — softened more visibly than mid- and lower-value properties.
The top quartile for homes starts at $2.182 million in Sydney and $1.443 million in Melbourne.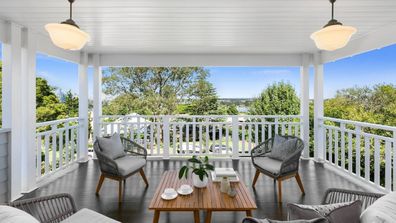 READ MORE: Australian NBA star Ben Simmons lists mansion for $32.3 million
He expects the prices of the most expensive homes to fall further as interest rates rise, adding that how quickly rates rise and how high they rise will be critical for the housing market.
"We're pretty early in the downturn," he said. "Given that interest rates still have a long way to go, you should expect the upper end of the market to continue on this trajectory."
Price cuts are also likely to spread to cheaper neighborhoods, and in previous downturns the high end of the market has led while the rest of the market has followed, he said.
But affordable segments could be protected from bigger declines as government assistance for first-time home buyers supports demand, he said, while lower-end homes are also attractive to investors.
READ MORE: Dream Home Hunt: the best luxury properties for sale this week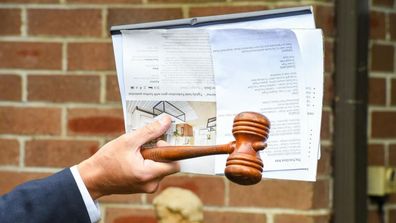 Ultra-expensive properties – record-breaking homes that reach perhaps eight figures or more – are also less susceptible to interest rate hikes, he said, because they are bought with old money or wealthy households more influenced by stock markets than by interest rates. But these represent only a tiny part of sales.
Buyer's agent and managing director of propertybuyer.com.au, Rich Harvey, said the Sydney market is correcting and there is a clear difference between the prices paid at auction in October last year and now.
During that period, many homes on the North Shore, North Beaches, parts of the Eastern Suburbs and even the Midwest have regained 10% in price, he said.
"Competition is lower, interest rates are rising," he said.
READ MORE: This type of buyer is fueling a bigger property boom in Queensland
"The threat of higher interest rates deters people's confidence and as interest rates go up, that will also undermine people's confidence. [borrowing] aptitude."
Poorly positioned properties, such as on a main road, next to the gas station, fall more than higher quality homes, he said. Buyers are also happy to pay more, relatively, for a renovated property than for an unrenovated one due to rising construction costs and delays in obtaining materials and trades.
In Melbourne, Whitefox Advocacy chief executive Nicole Jacobs saw a drop in prices but said it depended on the property.
Anything that's been refurbished works well, and anything that needs a major overhaul can stay on the market if it's not priced right, she said.
"Unless buyers feel like they're getting something — a deal — they're just waiting," she said.
"[Vendors] you have to be realistic in this market and not overvalue… you are still ahead of what it was in 2020, so everything is relative."
Other homes are still selling well above their asking prices, but she warned that some of them are listed low and then seem to fly at auction.
"It's a great time to sell, buy and upgrade," she said. "If you take a slight hit, what – how big of a hit really is, given the growth we've had? – you're still ahead."
This story first appeared on age.