Australian property exceeds $10 billion in value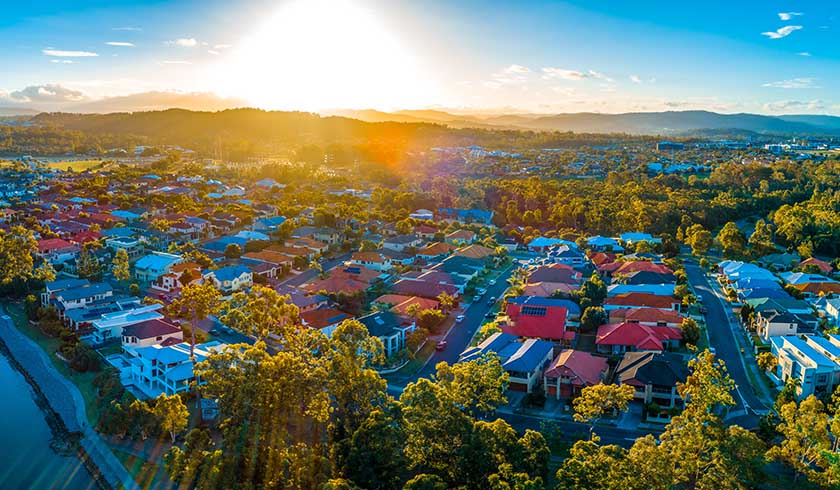 This puts the value of Australian residential property at $10.2 trillion, surpassing the $10 trillion mark for the first time. The agency estimated the country's total property value at $8.4 trillion as of March 2021.
NSW homes account for the lion's share of that $10 trillion, with 40.1% (or $4.1 trillion) of the country's property net worth housed in the state. Victoria holds 26.9% ($2.7 trillion) of the country's home value, while Queensland accounts for 16.7% ($1.7 trillion).
NSW, unsurprisingly, also recorded the highest average house price in the country. Average residential property prices increased by $6,800 to $1,222,200 in the March 2022 quarter.
The second highest average price was in the ACT ($1,028,000), followed by Victoria ($966,500). The lowest average price ($509,100) was in the Northern Territory.
The average price of residential accommodation in Australia increased by $16,600 to $941,900 from $925,300 in the December 2021 quarter.
In terms of year-over-year growth, some areas have seen stunning jumps in property values ​​from their prices 12 months ago.
"Over the past year, growth in median prices in the NSW and Victoria regions has exceeded growth in their capitals for houses and attached accommodation," noted Michelle Marquardt, head of price statistics at the ABS. .
In the NSW region, the median house price rose 29.1% in 12 months to $800,300, and Victorian areas saw a 17.4% increase to $640,000. In their respective capitals, house prices in Sydney rose 16.4% to $1,245,000 and 9.4% to $930,000 in Melbourne.
Regional Tasmania saw the biggest increase, with the average house price rising 30% to $520,000 on the year. Brisbane also reported strong numbers, with average house prices hitting 787,500, a jump of 29.3% over the 12-month period. Canberra saw a similar increase of 28.3%, with the average detached house costing $1,065,000.