As house prices hit a sixth straight high, will the real estate market ever cool down in 2022?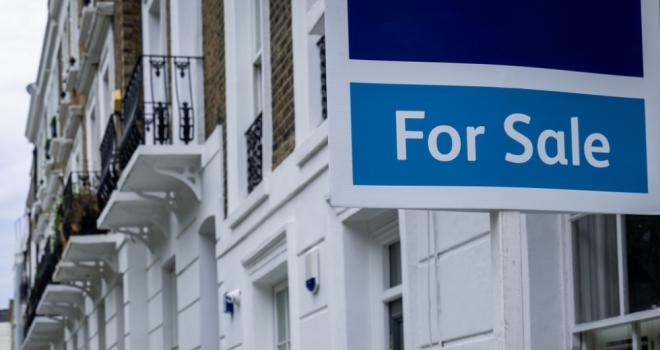 Despite forecasts of a summer property slump, the average price of properties coming onto the market hit a sixth consecutive high in July 2022, hitting £369,968, according to Rightmove's House Price Index.
Amid this growth, how will the rest of 2022 unfold for the housing market? Will the much-talked-about post-summer slump actually happen, or will the back-to-school year see a surge in buying and prices continue to rise? To help buyers and investors weather another tough year in real estate, I've reviewed LRG client trends to look at what we're likely to see over the remainder of 2022.
Housing market trends we expect for the rest of 2022
We won't see real estate prices fall dramatically…
Fears of a "burst bubble" or a drastic drop in property prices are unlikely. We are not seeing a significant drop in buyer interest and despite higher mortgage rates, demand remains stable.
In fact, Zoopla's July 2021 House Price Index figures show housing demand still remaining 25% above average over the past five years, on par with year-over-year figures. 'other.
Following the 2021 stamp duty-driven moving frenzy, there is still a striking mismatch between supply and demand for properties, with the housing stock particularly low. As Halifax noted, the persistent imbalance of supply and demand led house prices to rise year-on-year in June by 13%, the highest since the end of 2004 .
…But growth will remain static
While we won't see any rapid price increases or huge price declines in the remainder of 2022, we are seeing signs of house price stabilization.
Given the Bank of England's interest rate hike, rising mortgage rates and the impact of the cost of living crisis on home buyers, house price growth appears to remain relatively static for the rest of the year, the cost of living crisis impacting the number of homes sold. We expect slower growth, but no significant decline in the medium to long term.
We'll see a mortgage rush
Mortgage interest rates have risen rapidly in 2022 following five increases in the Bank of England's base rate. The further rise in interest rates this summer to 1.75%, the highest in more than a quarter century, means that mortgage lenders will raise rates again.
When interest rates change, it always creates a wave of new demands, resulting in a backlog that can take weeks to clear up. We expect to see people looking to buy or remortgage over the next six months trying to get a mortgage rate as soon as possible to avoid further rate hikes this year.
Those without fixed mortgages are expected to be hardest hit; traders expect interest rates to peak closer to 3% in early 2023, implying at least two more 0.5% increases by the end of 2022.
Further enhancing this, the Bank of England's decision to scrap the mortgage affordability test will help many people who were previously restricted in their loans and see others come to market. However, this is unlikely to lead to a market rush, as mortgage borrowing will still be dictated by the buyer's deposit and the cap lenders will have on the number of mortgages they can lend at more 4.5 times income.
The North West will prosper
Despite a general cooling, LRG continues to see house price inflation in the North West and we expect to see continued house price growth in the region for the remainder of the year.
The North West of England is an area that has a particular imbalance between supply and demand, with Liverpool and Manchester being two of the main cities for property demand, which is driving up the value. Outside the major cities, demand for properties in Warrington in particular has seen growth of up to 70% above the five-year average, while Oldham follows at 65% and Preston at 60%.
As data from Rightmove for July 2022 shows, the region is seeing an 11.2% year-over-year property price increase from July 2021, as well as a 0.8% increase month-on-month. on the other from June. This is compared to growth of 0% in the South East and a decline of 2.9% in Wales.