7 ways to reduce your property's maintenance costs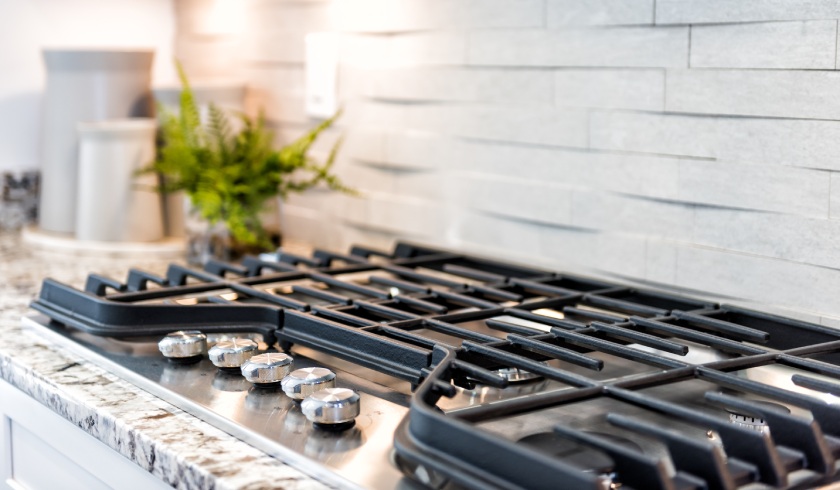 Real estate investor and YouTuber PK Gupta recently shared seven ways to cut property management costs that help him oversee his nine properties with as little as two hours per month.
If you are thinking of investing in real estate or have just started your real estate investing adventure, these tips and tricks to help you with common property management problems can help you buy positive cash flow properties. without stress.
Let's get started.
As a real estate investor, remember that property managers are your business partners. You can buy properties anywhere in Australia because property managers are there to help you with issues raised by your tenants.
Mr. Gupta listed these common tenant-raised issues that property managers help you manage to maintain a good landlord-tenant relationship and keep costs down:
1. Household appliances
Your property manager is calling you because a tenant is concerned that the dishwasher or oven may not be working is a common occurrence. Do not worry. Mr Gupta said this tended to happen quite often and was easy to manage.
He suggested getting an electrician to fix the broken device, which will cost you around $ 50-100 / hour. You don't even have to be the one looking for an electrician.
"The property manager will come and get those quotes for you, and they'll fix it," he said.
According to Gupta, if you need to buy a new oven or a new dishwasher, a new oven can cost $ 900 and a new dishwasher costs around $ 1,000. This will save you the trouble of maintaining the device for a long time. However, if you'd rather buy an old device, it can cost you around $ 100 to $ 200 for repairs every two or three years.
2. Water leaks in ceilings or under windows
This is another common problem with properties that can destroy wood, drywall, flooring, or any surface on the property and can lead to mold growth if not addressed immediately.
"You have to fix it immediately. Don't let things get out of hand, "Gupta warned," don't just pick the cheapest person. "
Repairing a leaking roof or ceiling can cost anywhere from $ 500 to $ 1,500. Once you finish it, it won't become a major problem.
3. Water leaks under the sink
This type of water leak could be a problem with the supply line (the pipe that brings hot and cold water to the sink) or the drainage. Mr. Gupta said that "most of the time it's because the pipes don't fit together properly".
He advised that you should simply hire a plumber with a call fee of $ 70 to $ 100.
4. Water flows from the taps
For slow drip from kitchen or bathroom faucets, hundreds of dollars could be spent. Mr. Gupta's reminder is to have it fixed as soon as possible. Do not put it back.
Having a caring attitude could also help you cut potentially large costs.
"If you can keep track of your interview [issues] by being proactive and quick to respond, you can avoid a major investment down the road, "Gupta joked.
The water drops can be fixed with a simple rubber washer. Chances are you can do it yourself or hire a handyman to do it for you. It is a job that costs less than $ 100.
5. Hot water systems
If your hot water system breaks, you can have it fixed for around $ 600. If you need a new one, expect to pay anywhere from $ 2,000 to $ 3,000, Gupta said.
And while you can say, "Hey, that's a lot of money! He points out that a properly installed hot water system can last at least 10 years. If you choose a long term solution for your water systems, these problems will not be recurring.
6. Running toilets
A leaky toilet usually occurs when parts of the tank are made of plastic or some inexpensive material. You can hear the water running in the toilet, which can be annoying for your tenant.
For this problem, you only need spare parts, which will cost between $ 20 and $ 30.
"It's not difficult," Gupta assured, "you just need to have a handyman, and they can do it for under $ 100-150. You don't need a plumber.
7. Clogged toilets
This can be a tricky question, but Mr. Gupta acknowledged that it is the tenant's responsibility to repair a clogged toilet.
To avoid this embarrassing situation, you need to make sure that your property manager performs routine inspections and repairs any issues as they do. arise.
"Of course, not every tenant will really want to wait for a routine inspection by the property manager. If something is stuck there, they'll fix it. You can ask the property manager to fix it, but you can pass the cost on because it's their fault, "he explained.
Overall, Mr. Gupta revealed that he spends between $ 1,000 and $ 1,500 annually on maintenance of the property. For his nine properties, he receives two to three emails per month from property managers informing him of common tenant issues, and he can only devote two hours a month to fixing those issues.
How is it?
Mr. Gupta recognized the fundamental role of property managers, and thus, he optimizes their support by asking them for quotes from service providers – generally around three – and seek their advice for the best in terms of quality and affordability.
In doing so, Mr. Gupta felt that investing in real estate can be both fun and easy. Despite its properties scattered throughout Australia, its maintenance bill is not excessive. As a result, its investment properties really generate passive income.
He further hopes that by knowing these seven common property management issues and how to deal with them, you can take it to the next level as a real estate investor as well.
RELATED TERMS
Property
Property refers to something tangible or intangible over which an individual or business has legal rights or ownership, such as houses, cars, stocks, or bond certificates.