10 Australian regions where rents are expected to skyrocket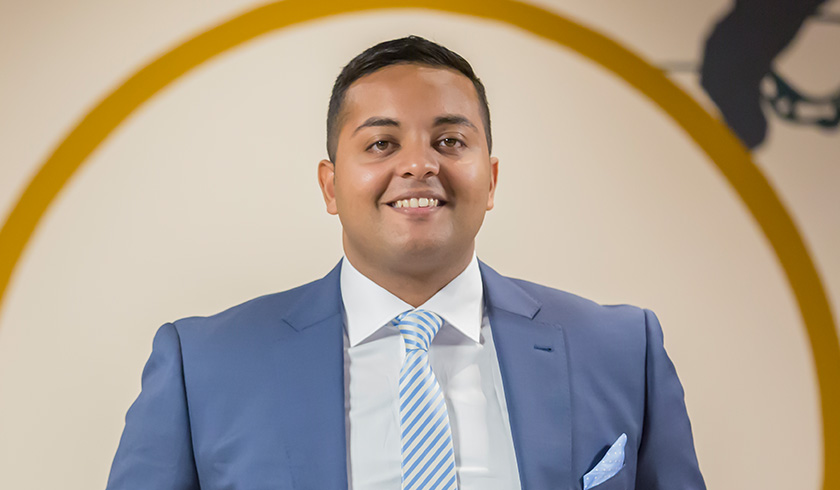 InvestorKit founder and head of research, Arjun Paliwal, acknowledged that the rental crisis in Australia was going from bad to worse.
"A rental crisis is often defined by vacancy rates of 1% or less, so it's worrying to see this continue to escalate," he said.
"We are currently at 0.7%, which is 41% lower than 12 months ago, when we were at 1.2%."
This means that the rental vacancy rate is at its lowest point since April 2006.
Mr Paliwal offered a range of reasons for the deteriorating outlook: "These record vacancy rates are due to growing demand and limited supply, caused by factors such as increased demand for accommodation, particularly for single-family homes, due to the work-from-home trend and desire for a better lifestyle; the recent housing boom and prices forcing people to stay longer in the rental market; more millennials are leaving their homes, sharing homes, or moving; high population growth in regional areas; and a decline in real estate investor activity in recent years.
With availability dwindling, this has triggered strong growth in rental prices – rental prices in the capital rose by 11% in the 12 months to March 2022, while many regional areas saw a growth of more than 13% year-on-year.
And that growth shows no signs of slowing down, Mr Paliwal offered, with the latest InvestorKit report pointing out that many regions will continue to see growth in rental prices – with 20 areas expecting to see prices increase between 2 $600 and $5,200 per region.
In calculating the numbers, the buyer's agency group looked at rental demand and supply indicators in more than 300 regions, as well as long and short-term market pressure and price trends from lease.
According to Mr Paliwal, the 20 areas where rents are expected to continue to rise over the next 12 to 24 months include: Brisbane, Adelaide, PerthPerth, TAS Perth, WAHobart, Canberra, Devonport, Burnie-Ulverstone, NerangNerang, Queensland Nerang, QueenslandBundaberg, MaryboroughMaryborough, QLD Maryborough, VICBuderim, Toowoomba, Queanbeyan, Lake Macquarie – East, Kiama-Shellharbour, Wagga Wagga, Barossa, Yorke Peninsula, Warrnambool and Shepparton.
Here's a more in-depth look at some regions:
1.Brisbane
Brisbane's vacancy rate currently sits at a low of 0.8%, with average rental prices increasing by 11.9% over the past 12 months.
While demand is increasing, the supply of new homes is very low, with new construction accounting for only 2.8% of the total number of homes.
Brisbane areas experiencing the worst rental crisis include: Strathpine (0.11% vacancy rate), CabooltureCaboolture, QLD Caboolture, QLD hinterland (0.16%) and The holeThe Gap, QLD The Gap, QLD The Gap, QLD The Gap, QLD – Enoggera (0.25 percent).
2. Adelaide
Greater Adelaide has a vacancy rate of 0.3%, with rental prices rising 11.3% over the past year and 32.8% over the past 10 years.
Supply levels are falling, which should push rental prices higher as infrastructure and employment opportunities increase.
The areas of Adelaide currently experiencing the lowest vacancy rates are: Playford (0.07% vacancy), Onkaparinga (0.09%) and Marion (0.09%).
3.Perth
The city's vacancy rate is down to just 0.5%, continuing a 5-year decline.
The regions with the lowest vacancy rates are: Wanneroo (0.22%), armadaArmadale, WA Armadale, VIC (0.25%) and Kalamunda (0.26%).
4. Hobart
Hobart currently boasts the lowest vacancy rate of any Australian capital, at 0.2%.
Already scarce rents have led to a 9.9% increase in rents over the past 12 months, bringing the increase seen over the past decade to 56.3%.
Mr Paliwal boasted that with just 2.23 per cent of new home builds approved and trending downwards, coupled with the growing availability of jobs in Hobart and low levels of supply, rents over the past 12 to next 24 months are expected to increase further.
The lowest vacancy rates are found in: BrightonBrighton, SA Brighton, VIC Brighton, TAS Brighton, QLD (0.10%), Hobart – North West (0.12%) and Hobart – North East (0.18%).
5.Canberra
A vacancy rate of 0.5% has caused rental prices to increase by 12.1% over the past year, for a total of 35.4% over the past 10 years.
With population growth of 17% over the past 10 years, moderate levels of housing supply and rising rental demand, rents are expected to continue to rise.
The areas with the lowest vacancy rates in Canberra are: Tuggeranong (0.04%), WestonWeston, New South Wales Weston, ACT Creek (0.19%) and Gungahlin (0.22%).
The highest rates are not much higher, but can be found in: South Canberra (0.6%), Woden Valley (0.66%) and North Canberra (0.86%).
6. Devonport and Burnie-Ulvertstone
Devonport and Burnie-Ulvertstone in Tasmania share vacancy rates that are between 0.1 and 0.2% respectively – and they have been extremely low since August 2020.
In the past year alone, Devonport rents are up 15.6% year over year, while Burnie-Ulvertstone is now 16.1% higher.
Over the past 10 years, Devonport has grown 42.3%, while Burnie-Ulvertstone has grown 50%.
7. Nerang & Bundaberg, Queensland
Nerang and Bundaberg vacancy rates have been around 0.2% since late 2020 and late 2019, respectively.
This has had a ripple effect on rental prices, with Nerang rents increasing by 21.6% over the past 12 months, while Bundaberg rental costs have increased by 15.2%.
Over the past decade, Bundaberg has seen rental price growth of 33.3%, while Nerang has seen growth of 49.4%.
8. Maryborough, Queensland
The region's vacancy rate is at an extremely low 0.3%.
Mr. Paliwal pointed out that the region's low new housing supply rate (2.18%), increased employment opportunities and low vacancy rates are all attributable to continued price growth. in the future.
9. Buderim, Queensland
The SunshineSun, NSW Sun, VIC Buderim on the coast has had a vacancy rate below 0.5% since August 2020, with the current vacancy rate down to just 0.3%.
"The low vacancy rate has led to an annual increase in Buderim's rents of 20.4%. While the number of rental listings is rebounding, the recovery is not fast enough to meet the growing demand," Mr. Paliwal pointed out.
10. Toowoomba, Queensland
Toowoomba's rental vacancy rate is also at an all-time high of 0.3%.
Over the past year, the city has seen an annual increase in rent levels of 14.3%, while rents have increased 35.6% over the past decade.
With significant infrastructure investment underway and growing job opportunities, Mr. Paliwal expects the region to see further growth over the next two years.